Supply Chain Links to Slavery Highlighted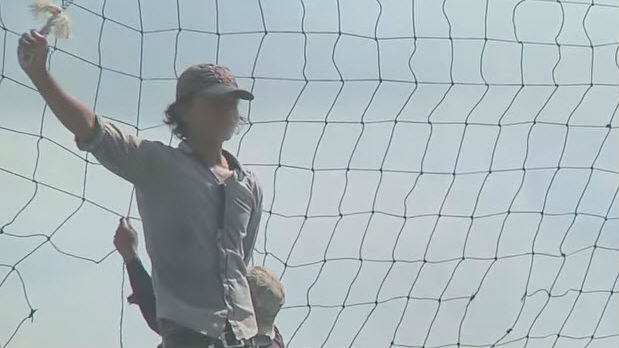 Two new reports released this week call attention to the dangers of bribery and corruption in global supply chains and their links to modern day slavery. The reports: Modern Slavery and Corruption and An Exploratory Study on the Role of Corruption in International Labour Migration provide a snapshot of the extent and global spread of corrupt practices, the ways in which they interact with myriad forms of exploitation and the impact of legislation put in place to curb both.
Nick Grono, CEO of the Freedom Fund which co-published the reports, emphasized just how widespread and entrenched the problem is: "Slavery and forced labor taint many of today's global supply chain. Many of the everyday items we buy are produced with a degree of forced labor. This widespread exploitation of workers, particularly migrant workers who can be especially vulnerable, is often made possible by widespread corruption and bribery."
Legislation and litigation to pursue those responsible for enslavement, as well as those engaging in the corruption and bribery that facilitates it, can catalyze long term change, says Grono. The report Modern Slavery and Corruption by Liberty Asia, and its accompanying in-depth legal analysis of legislation to combat corruption and human trafficking, examines the U.S. Foreign Corrupt Practices Act (FCPA) from the perspective of the anti-trafficking community and explain how efforts to eliminate corruption from business relationships and transactions can be a vital component in the fight to reduce modern slavery.
The FCPA covers all "issuers" of securities on a U.S. stock exchange as well as officers, directors, employees or agents acting on behalf of those issuers. For example, for those in the anti-trafficking community in Asia, "issuers" includes more than 50 major Thai companies, their subsidiaries and officers in industries ranging from food producers, entertainment, chemicals, manufacturing and tourism, and in New Zealand, this includes nearly 40 companies in industries such as fishing, chemicals and oil and gas.
Anti-corruption law, but in particular the FCPA, create significant criminal and civil liabilities on organizations and personal liability on those managing them. The FCPA has a strong history of enforcement by the Department Of Justice with severe punishments in the form of heavy fines and individuals receiving custodial sentences.
Research studies and media reports frequently focus on corruption in Thailand's foreign employment sector, emphasizing the collusion between human smugglers, labor brokers, changing rules and corrupt government officials that facilitates the physical transportation of foreign migrants to Thai workplaces. Thailand's border provinces contain a high concentration of immigration and police checkpoints, so it is practically impossible to transport Myanmar migrants by land to workplaces without the cooperation of corrupt government officials.
This connection to corruption was underscored by the recent request for asylum in Australia by a senior Thai police officer in fear of criminal gangs and the authorities. His investigation into human trafficking in Thailand resulted in charges against 90 individuals including a lieutenant general in the Thai Army accused of being a trafficking kingpin.
"It's time we recognized fully corruption's role in creating an environment for the exploitation of the vulnerable and poor," said Duncan Jepson, founder and CEO of Liberty Asia. "Industries of all types have a responsibility, both legally and ethically, to prevent their resources from being abused in this manner. Given the high cost of corruption to society, employees and shareholders, and the extent of criminal liability, it is now unacceptable that businesses do not deploy available anti-corruption tools and approaches."
Detailing exactly how slavery, bribery and corruption interact, Verité's Exploratory Study on the Role of Corruption in International Labour Migration draws on research into three illustrative transnational migrant worker recruitment corridors – Nepal to Qatar, Myanmar to Malaysia, and Myanmar to Thailand. It highlights the ways in which fraud, corruption, bribery and other illegal practices have become a structural feature of the international labor migration process and demonstrates the ways in which they can leave workers vulnerable to exploitation and businesses vulnerable to legal risk.
Together the reports expose current links between corruption and modern slavery and the risks posed to businesses as well as map out the legislation designed to prevent or eliminate exploitative practices. They detail how corruption and other illegal practices in migrant worker recruitment can significantly contribute to migrant worker vulnerability to debt bondage, human trafficking and forced labor as well as create potential legal risk for companies whose supply chains are tainted by exploitation.