Start-Up of Aasta Hansteen Approved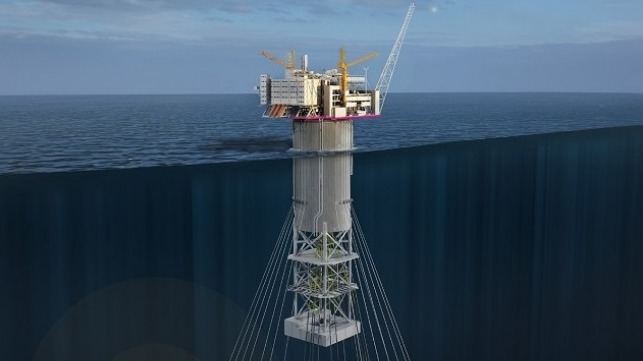 The Norwegian Petroleum Directorate has granted consent for the start-up of the Aasta Hansteen facility in the Norwegian Sea, and operator Equinor plans to start production over the next few months.
Aasta Hansteen is located approximately 320 kilometers (200 miles) west of Bodø, Norway, in a water depth of 1,270 meters (4,167 feet) and features a SPAR platform (a floating installation with a vertical cylindrical hull anchored to the seabed).
The field is setting many records: never before has equipment been installed on the Norwegian Shelf at that depth. The SPAR platform is also the first of its kind in Norway and the largest in the world at 70,000 tons. The facility is also the first in the world with a condensate storage tank.
Additionally, ABB says it is set to deliver the world's fastest start-up when the field begins operating and produces its first gas later this year. ABB is in the final phase of providing a suite of digital technologies including a simulator to conduct a virtual start-up of the plant. ABB needed to reduce a sequence of over 1,000 manual start-up interventions to as few as possible - reducing it to 20, the company developed a series of buttons that are as simple as starting a car. This is expected to cut commissioning time by about 40 days.
Equinor estimates the expected recoverable reserves from the $4.5 billion Aasta Hansteen project to be 55.6 billion cubic meters of gas and 0.6 million cubic meters of condensate. Gas from Aasta Hansteen will be transported in the Polarled pipeline to the Nyhamna terminal in Møre og Romsdal for further export to the United Kingdom. Produced condensate will be loaded onto tankers and shipped to the market.
Several other discoveries have been made in the area, and their development could make use of the Aasta Hansteen facility for gas processing and transport.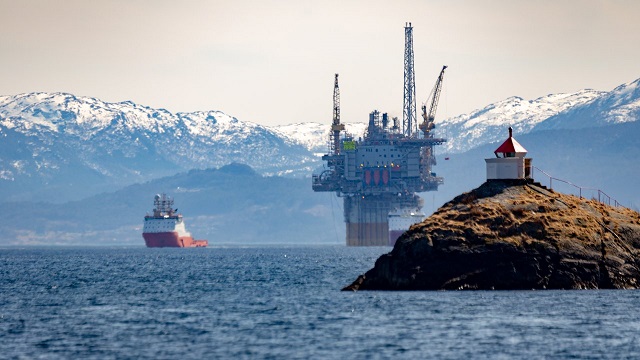 SPAR platform being towed to location.