Spirit of British Columbia Returns, Powered by LNG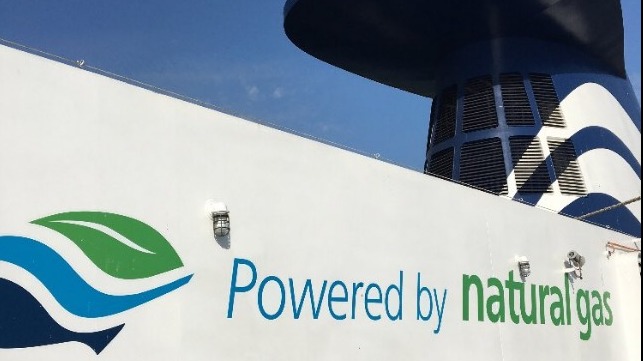 The ropax ferry Spirit of British Columbia has returned to service on her route between Vancouver and Victoria after a refit that allows her to run on liquefied natural gas. Her sister ship, the the Spirit of Vancouver Island, will undergo a similar upgrade from fall 2018 to spring 2019.
"The Spirit of British Columbia returns to service with clean technology that reduces both our environmental footprint and cost of operations," said Mark Collins, BC Ferries' President &
CEO. "The conversion of our two largest ships in the fleet, along with the introduction of our three new natural gas-fuelled Salish Class vessels last year, goes a long way to improving the sustainability of our operations and affordability for ferry users."
BC Ferries expects that converting both ships to run on LNG will reduce CO2 emissions by 12,500 tonnes annually, equivalent to removing 2,500 vehicles from the road. And according to BC Ferries spokesperson Deborah Marshall, LNG can be up to 50 percent cheaper for the agency than marine diesel, meaning that fuel costs will fall by millions of dollars.
BC Ferries can claim a small first with the Spirit of British Columbia and the new Salish Class ferries, which also run on natural gas: They are the first passenger vessels to refuel with LNG via delivery truck on vehicle decks. BC Ferries says that its staff and its partners originated and refined the concept.
FortisBC is providing LNG bunkering services for the new ferries, and it says that it has been carrying out about a dozen refuelings per week since December 2016. The firm expects to reach its 500th fueling by this Saturday. Marshall told media that FortisBC's truck deliveries made the switch to LNG much more economical by eliminating the cost of building new bunkering facilities at ferry terminals. FortisBC already has an LNG storage facility at Tilbury Island, Delta, B.C., and is planning to expand its capacity to meet growing demand.