Sovcomflot Sale May Involve New Shares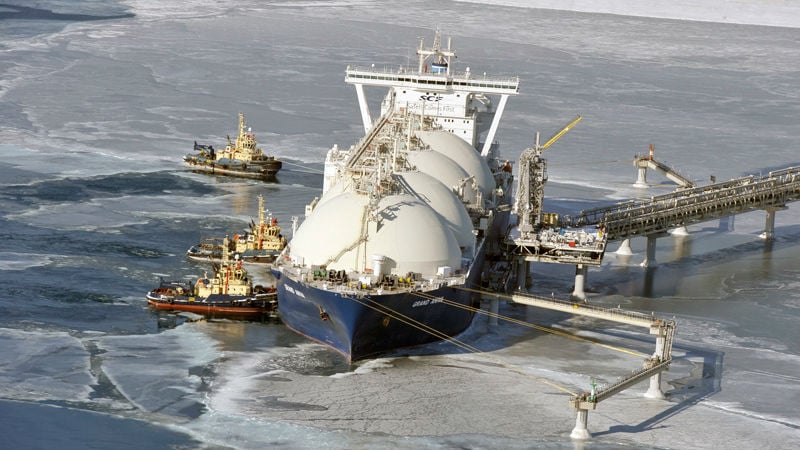 The privatization of a 25 percent stake in Russian state shipping firm Sovcomflot may be equally split between existing and new shares, two sources close to the deal said on Friday.
The stake sale in Sovcomflot, Russia's biggest shipping company whose vessels support offshore oil and gas operations, is part of a wider state asset sale aimed at plugging holes in the state budget.
In September 2016, Sovcomflot completed the acquisition of nine tankers from Primorsk International Shipping. The company's fleet comprises 151 vessels with a total deadweight of approximately 13 million tons.
Revenue from the sale of existing shares goes to the existing shareholder, in the case of Sovcomflot the Russian state. Meanwhile money raised from the sale of new shares goes to the company itself, which it can use for development.
One of the sources close to the sale said the options being considered were to sell 25 percent in existing shares, or alternatively to sell half of that 25 percent stake in existing shares, and half in new shares.
The source said which option would be selected would depend on how much revenue the state wanted to gain from the sale.
A second source, who is familiar with the deal, also said that the option of an equal split between new and existing shares was being considered.
If that is the option chosen, "it would be good for investors to see that shares they invested in are 'cash in', for development," the second source said.
In response to questions, the Economy Ministry, which is overseeing the privatization, said it was "currently waiting the report of the agent with preliminary recommendations on the deal. At the moment it is premature to talk of any options for the deal."
A spokesman for Sovcomflot said it is up to the state, as shareholder, to decide on the terms of the stake sale.
TIMING OF SALE
Russian energy giants including Gazprom Neft, Novatek and Sakhalin Energy, which runs Russia's sole LNG plant, are among Sovcomflot's clients.
Both sources said the stake sale could take place either this autumn or next spring, but that the timing was still under discussion.
Also under consideration was the location for the sale, with Moscow and New York bourses the options.
The first source said that the placement is likely to take place in Moscow and in the spring, after markets normalize in the wake of any turbulence that might follow the U.S. presidential election.
"There are no arguments for a placement in New York, apart from showing off. The government is not very fond of this idea," the first source said.
The Russian economy ministry has previously said it wanted to raise 24 billion roubles ($380 million) from the sale of the Sovcomflot stake.