South Korea Unveils Hinterland Development Plans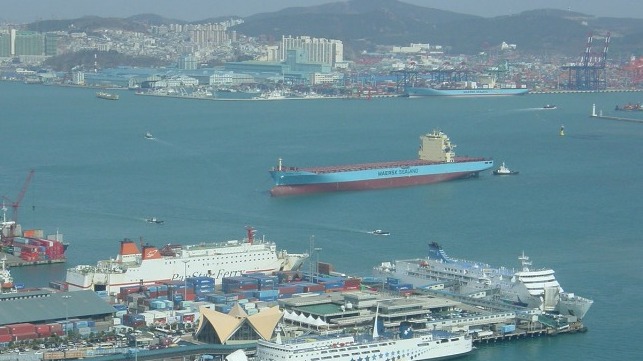 South Korea plans to create 30 million square meters of seaport hinterland by 2030 to boost the country's industrial and logistics infrastructure.
According to the Ministry of Oceans and Fisheries, eight ports, which are capable of handling 10 million tons of cargo annually, will be developed. These ports are Busan, Incheon, Gwangyang, Pyeongtaek-Dangjin, Ulsan, Pohang, Mokpo and Masan.
The move is expected to generate 87,000 jobs.
In 2017, South Korea's exports expanded to their highest level in at least six decades, boosted by shipments of semiconductors, machinery and petrochemicals, according to a statement from the trade ministry.
Throughput at the Port of Busan reached 20 million TEUs for the first time in December last year, making it the fifth-largest port in the world despite the loss of volume from Hanjin Shipping's bankruptcy. Busan is also the world's second-busiest transshipment hub behind Singapore.
The government expects the country's economy to expand three percent in the new year.