South Korea Targets Big LNG-Fueled Vessels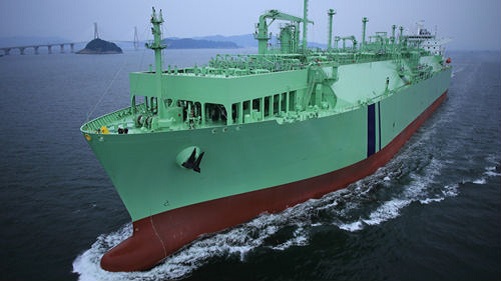 South Korea's Minstry of Oceans and Fisheries is launching a pilot program to build the world's largest LNG-fueled ship.
The ministry said it would work with local shipyards to develop a class of 180,000-ton LNG-propelled vessels, reports Yonhap news agency. The plans, to be signed on Tuesday, will also include POSCO, South Korea's top steelmaker, Korea Gas Corporation and Korea Development Bank.
South Korean shipyards have extensive experince in building LNG carriers but less experience with LNG-fueld ships and their associated bunkering infrastructure. Currently, only one LNG-fueled vessel is operated in the country.
In June, Samsung Heavy Industries won the contract to build an FLNG for ENI's Coral development in Mozambique. The 210,000-ton, 439-meter (1,440-foot) FLNG is designed to produce three million tons of LNG and 480,000 tons of gas condensates annually. More recently, the company announced the development of its own regasification unit for FSRUs.
Samsung Heavy Industries' order record for 2017 includes eight tankers, two LNG carriers, a LNG-FSRU, a FLNG, and a FPU totaling 13 vessels at $4.8 billion.