South Korea Detained Domestic Tanker for Sanctions-Busting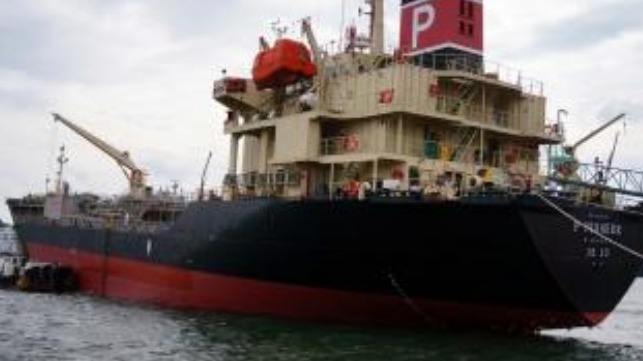 South Korean officials have impounded a domestic vessel for allegedly providing petroleum products to North Korea in violation of sanctions.
The small bunkering tanker P-Pioneer has been detained at the port of Busan since last October on charges that she engaged in two ship-to-ship transfers of diesel with two North Korean vessels, the Kum Un San and the Yu Son. The two transfers allegedly occured in September 2017 in the international waters of the East China Sea, the primary hot spot for North Korean ship-to-ship smuggling activity.
According to the Korea Coast Guard, prosecutors are examining the case and determining whether to press charges against the vessel's operator and master. The allegations have also been shared with allied nations.
"We are discussing the matter of this ship, which has been detained for more than six months, with the United States and the Security Council," a South Korean diplomat told Yonhap. Negotiations over the fate of three foreign vessels held in South Korea for sanctions-busting - including the well-known Lighthouse Winmore - are also ongoing. The language of the UN sanctions on North Korea allows port states to release suspect vessels after six months so long as the administering UN committee believes that the suspects can be prevented from repeat violations.
Japan, the United States and Britain have also been involved in actively enforcing North Korean sanctions on the high seas. The Royal Navy warship HMS Montrose recently returned from a tour off the Korean peninsula, where she documented the potentially illicit behavior of half a dozen vessels.
The 2000-built P-Pioneer is an 8,000 dwt, South Korean-flagged bunkering tanker owned by a Seoul-based company.