South Africans Make Third Cocaine Bust in Three Weeks from Cargo Ships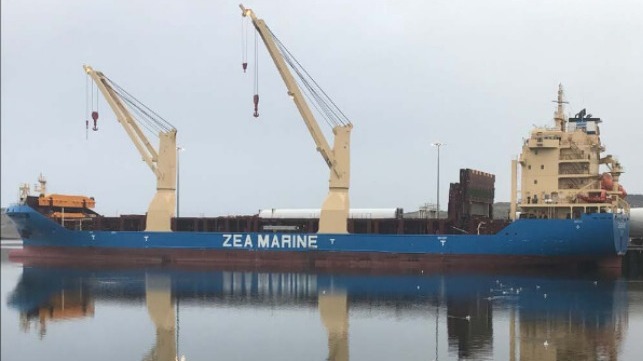 South African police are reporting that they made their third major drug bust of cocaine being smuggled into the country from Brazil in as many weeks. Combined they are saying the drugs seized had a total value of approximately $11.75 million and were part of a broader effort to stop the illegal flow of narcotics. Around the world, many ports have been reporting an increase in the flow of drugs.
The most recent seizure happened last Thursday, November 2, when the police found 35 blocks of cocaine hidden aboard a vessel arriving from Brazil at the Gqeberha Sea Port (formerly known as Port Elizabeth). The police did not say where the drugs were found on the vessel but reported they had been targeting the ship based on intelligence they received.
Media reports are saying the vessel was the Zea Servant, a general cargo ship registered in Hong Kong. The vessel is 12,300 dwt. The police are saying the cocaine was traced back to Brazil while the vessel's AIS signal also shows it had made stops recently in the United States.
No arrests were made but the ship was detained only departing from South Africa today bound for Mumbai, India. The detention had caused concern with the Herald Live newspaper in South Africa reporting that U.S. company Intermarine/Industrial Maritime Carriers was fighting for the release of its cargo from the ship seized by authorities. The vessel is managed out of China.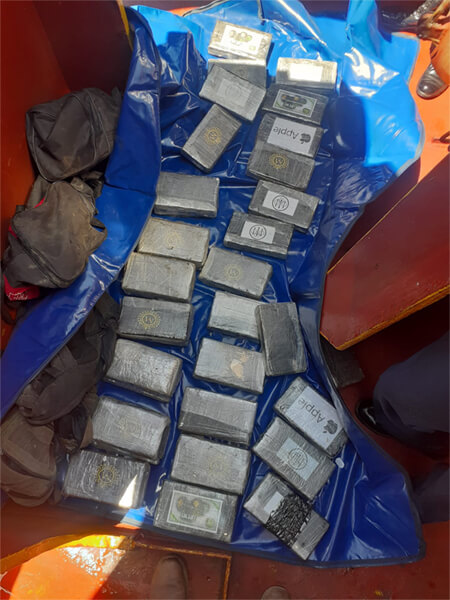 35 compressed blocks were seized from a Hong Kong-registered cargo ship (South African Police Service photo)
The value of the bust from the Zea Servant is set at nearly $3.6 million. It followed a bust on October 18 valued at $3.8 million and a third one two days later on October 20. The third one was valued at $4.4 million with all three shipments believed to be coming from Brazil. While reporting on the earlier one, the police said they had broken an international crime ring, but it was not clear if all three shipments were related.
The previous shipment was found hidden in paint buckets. The police showed pictures of pallets with large paint buckets sized at the port of Durban. They reported finding 200 blocks of raw cocaine stashed in 20-liter paint buckets. The name of the ship was not released.
The third bust was 228 blocks of cocaine found concealed in meat boxes. The boxes were being held in a warehouse at the Dube Trade Port when the cocaine was seized also located in the Durban harbor. Police at the time said it was the result of a two-month intelligence-driven operation by Durban Harbor Police.