Sophia Loren Christens MSC Seaview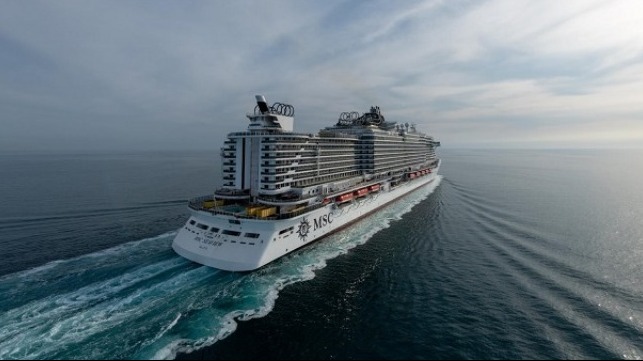 MSC Seaview was christened by Godmother Sophia Loren in Genoa, Italy, on Saturday.
The ship was built at the Fincantieri shipyard in Monfalcone, Italy, and is the 15th addition to the MSC Cruises fleet. She is the third ship to come into service within 12 months of the company's €10.5 billion ($12 billion) investment plan, following MSC Seaside and MSC Meraviglia, both of which entered service last year. MSC Bellissima is expected to be delivered next year.
MSC Cruises Executive Chairman Pierfrancesco Vago said: "The Seaside class is yet another brand new, highly-innovative prototype that we introduce – the 5th to date, since we entered the cruising industry only 15 years ago. Moreover, I am proud to say, together with her sister ship MSC Seaside, she is the biggest ship ever built in Italy."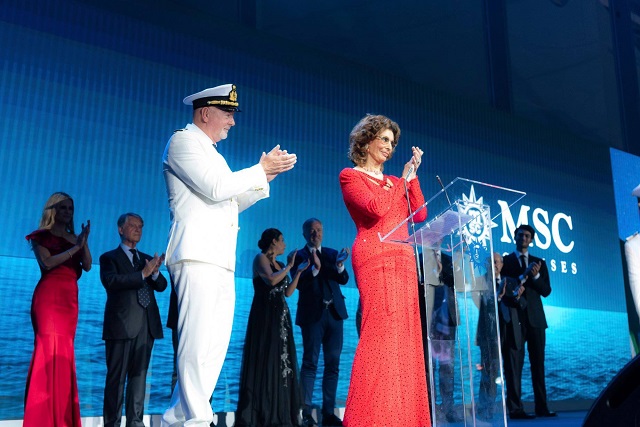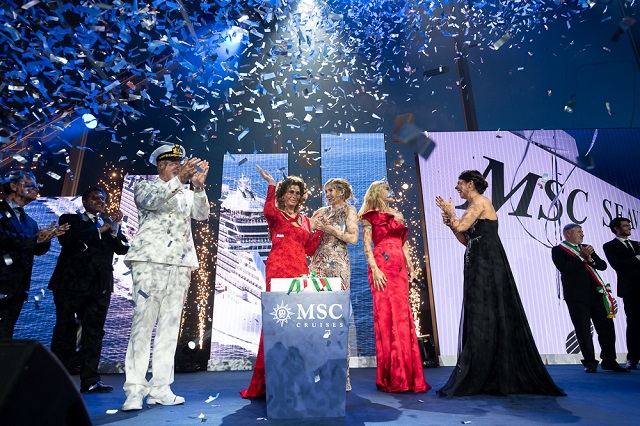 Loren, an award-winning Italian actress, has had a close relationship with MSC Cruises for over a decade: she became Godmother of MSC Lirica in 2003. She has blessed every new ship for the line since then, reflecting MSC Cruises' belief in loyalty and also in Loren's unique beauty, talent and elegant style — the same elements that distinguish MSC Cruises' ships.
While most cruise ships are engineered to offer entertainment, dining and other experiences inside the ship, MSC Seaview is designed to bring guests to the outside of the ship to the open decks and walkways, and she features the highest ratio of outdoor spaces of any MSC Cruises ship.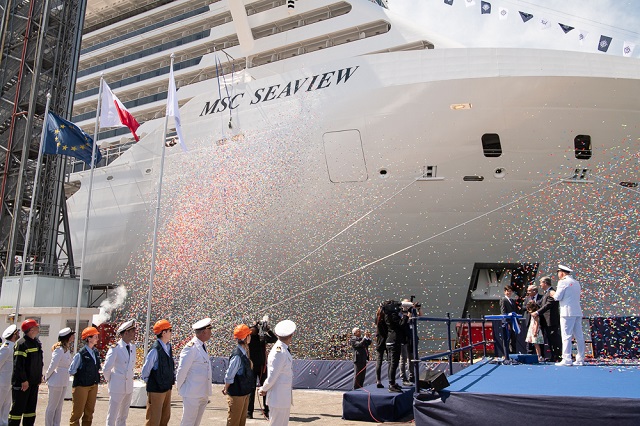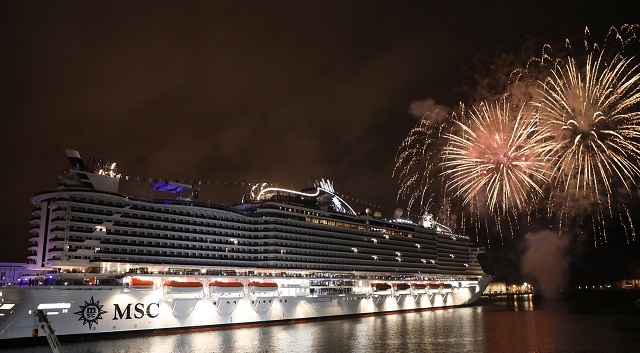 MSC Seaview is built to RINA's Green Star 3 Design notation and features an exhaust gas cleaning system (scrubber), an advanced waste water treatment, systems for the prevention of oil discharge from machinery spaces, a ballast water treatment system and a ship's Environmental Management Plan.
Energy-efficient hull and overall design: For the Seaside Class, MSC Cruises redefined the hull design, and rethought the ship's overall distribution of deck space as well as the weight distribution. The ship's overall design, the hull, the rudder and the bulbous bow are configured to reach optimal hydrodynamics, aerodynamics and maximize energy and fuel efficiency.
Scrubber to minimize sulfur and particular matter emissions: A scrubber removes up to 97.1 percent of the sulfur dioxide, and greatly reduces particulate matter. All next-generation MSC Cruises ships come into service equipped with a scrubber installed, and ships from the existing fleet are being retrofitted. By the end of 2020, 13 out of 18 ships in the MSC Cruises fleet will be equipped with a scrubber. The system on MSC Seaview was manufactured by Wartsilä.
Shore-to-ship power: MSC Seaview is equipped to receive shoreside power (cold ironing). All ships delivered since 2017 are similarly equipped, and MSC Cruises ships delivered since 2006 (Fantasia Class and Musica Class) are equipped with a cubicle suitable to receive breakers dedicated to shore connection.
Advanced waste water treatment: MSC Seaview is equipped with an advanced waste water treatment system which exceeds regulatory standards. The Wartsilä/Hamworthy system produces effluent that is of a higher standard than most shoreside municipal waste processing systems around the world.
Trim Optimization: MSC Seaview is equipped with a software application to monitor and optimize trim in real-time. This technology supports ship officers to keep the vessel's trim optimized to reduce fuel consumption and optimize performance.
Energy-saving LED lighting: MSC Seaview and other MSC Cruises ships use only energy efficient LED and fluorescent lighting.
Smart heating, ventilation and air conditioning system (HVAC): HVAC is one of the biggest consumers of energy on a cruise ship, and the system on board MSC Seaview is designed to reduce energy consumption by intelligently distributing heat and cold. It is set up to recover heat, for example, from the laundry room, which can be used to warm up the swimming pools or other parts of the ship.
MSC Seaview commenced her maiden voyage from Genoa on June 10 offering six embarkation ports in the Western Mediterranean: Genoa, Marseille, Barcelona, Naples, Messina in Sicily and Valetta in Malta.
MSC Seaview
Length: 323.3 meters (1,061 feet)
Beam: 41 meters (135 feet)
Height: 72 meters (236 feet)
Gross tonnage: 153,516 GT
Guests: 5,331
Crew: 1,413
Maximum speed: 21.3 knots
Flagship of MSC Cruises global fleet
Fifth cruise ship to join MSC Cruises' fleet since its inception in 2003
Second ship in the Seaside Class
Sister ship: MSC Seaside
Delivery date: June 4, 2018
Inaugural Ceremony: Genoa, Italy – June 9, 2018
Operating area: Mediterranean (Summer 2018) – South America (Winter 2018-2019)
Number of Fincantieri employees involved: 4,000