Six Injured in Pilot Boat Explosion off Malaysia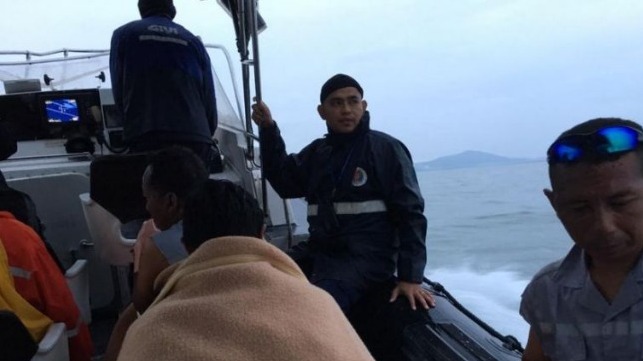 [Brief] On Friday evening, six seafarers were injured when a pilot boat exploded alongside the LPG carrier Gas Infinity at an anchorage off Batu Pahat, Malaysia, in the Strait of Malacca. Four crewmembers from the pilot boat and two more from the tanker suffered burn injuries due to the blast, according to the Malaysian Maritime Enforcement Agency (MMEA).
The crew contacted the MMEA, which deployed five first responders to the scene. "As soon as we arrived, we found that an explosion had occurred on the pilot boat that was docked beside the gas tanker that was transferring items," said MMEA's Batu Pahat zone director, Commander Mohamad Othman, in a statemtent.
The victims were taken ashore and brought to the Sultanah Nora Ismail Hospital for medical treatment.
The cause of the accident is under investigation.