Sinotrans Signs for Five Yamal LNG Tankers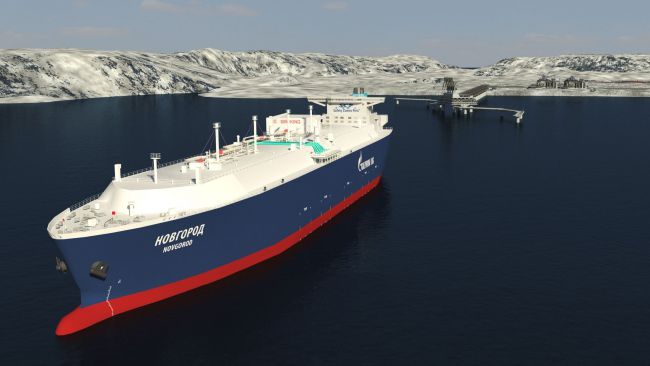 Following earlier reports of negotiations, Chinese shipping major Sinotrans has signed with Dynagas and CLNG for the joint purchase of five Arctic-class LNG carriers from Korean yard DSME.
The agreement is structured as five separate joint ventures between the parties; each venture includes membership in the shipbuilding contract and in a 25-year time charter of the vessel to Yamal LNG. The time charter is for about $20 million per month per vessel.
Total construction cost for the five vessels is estimated at $1.6 billion, with delivery dates from late 2017. The vessels represent one third of Yamal's planned fleet. Teekay Tankers signed an earlier deal with China LNG Shipping for six of the ships and Sovcomflot signed an agreement for a prototype vessel in 2014, expected for delivery sometime next year.
?Heavy winter ice requires that the LNG tankers be built to the ice classification standards of Russian RMRS Arc 7. They are designed with three azimuthing stern thrusters for maneuverability and to permit movement astern in ice up to 2.1 meters (they are double-acting icebreakers, with greater icebreaking capacity astern).
DSME, the yard building the vessels, faces significant financial pressure. It announced Tuesday that it will be issuing $350 million in new shares to offset what is expected to be its biggest annual operating loss ever due to delays on offshore projects.
DSME has long-term debt payments coming due next year; it has asserted that it foresees no difficulty meeting obligations as it will be delivering many new rigs. "There will be no problem in repaying maturing debts next year, as we are set to deliver some 80 percent of offshore facilities worth $20 billion next year," Daewoo said in a statement.
Yamal LNG, on the Yamal Peninsula in the Kara Sea, is expected to produce 16.5 million tons per annum beginning 2017. It has the public backing of Russian President Vladimir Putin and has secured much of its required financing. China's state-owned Silk Road Fund purchased a 10 percent equity stake in the project on Monday, in return for a 15-year loan of $800 million.