Sinking Ferry Deliberately Grounded in Indonesia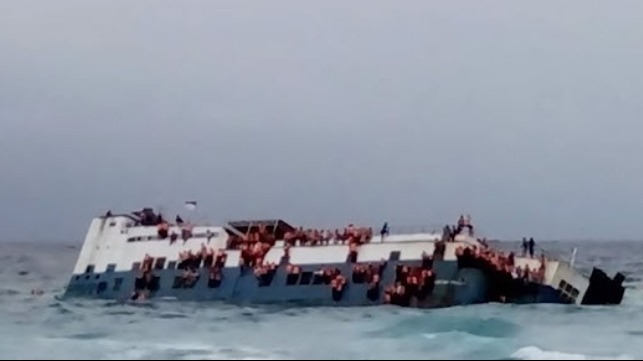 At least 24 people have died after a ferry carrying over 139 passengers sank in waters off Bulukumba district of Indonesia's South Sulawesi province on Tuesday.
The KMP Lestari Maju was heading to Selayar island and sank about 300 meters (1,000 feet) from shore in bad weather at 2:30 pm local time. The captain deliberately grounded the sinking ferry in shallow waters in an attempt to save the lives of those on board.
The vessel was loaded with 48 cars and motorcycles as well as the passengers.
The incident occurred days after a boat, allegedly overloaded, sank in Lake Toba in North Sumatra, killing at least eight people and leaving around 190 others missing. At least eight people were killed after a boat carrying more than 40 passengers capsized in central Indonesia in January, and in January 2017, more than 20 people were killed after a ferry burst into flames shortly after setting sail from a port in Jakarta.