Shipyard Fire on Costa Smeralda Causes Minor Damage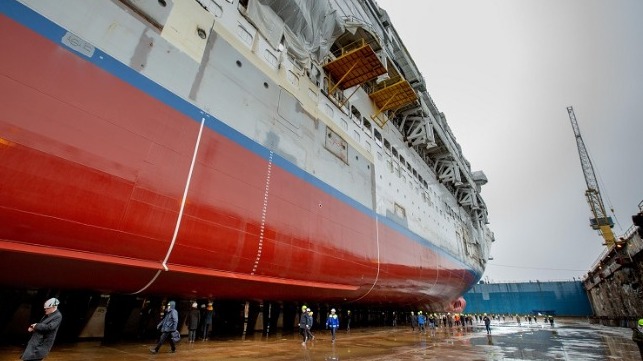 Finish shipyard Meyer Turku has reported that there was a fire on the deck 15 of Costa Smeralda.
There was stored equipment on fire, started by welding inside the ship. The fire started approximately at 16:45 Finnish time on Monday. The shipyard's fire brigade was first to attend the scene and start firefighting measures. Local fire brigades arrived shortly after.
The ship was evacuated. Work recommenced in the ship at approximately 18:15.
The yard says 10 people have slightly inhaled smoke and two people have had slight injuries checked.
Material damages were minor, and there is no effect to the building schedule of the ship.
The 180,000GT, LNG-powered Costa Smeralda was floated out last Friday. She is expected to be ready for delivery to Costa Cruises in October 2019 and will be the first LNG powered cruise ship in the Costa fleet.