Sewol Survivors Receive Payout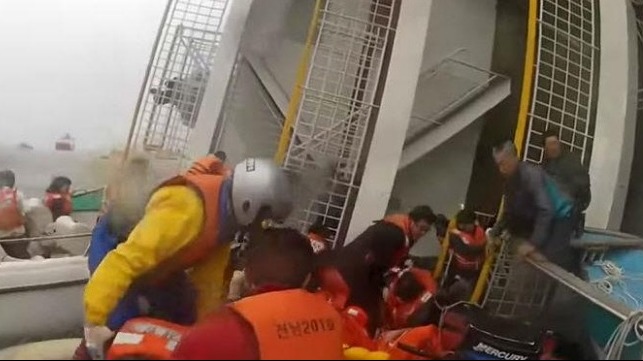 20 survivors of the Sewol ferry sinking are to receive a payout of approximately $71,000. The vessel's operator Cheonghaejin Marine is to make the payment as a result of a ruling this week in South Korea's Suwon District Court. Around 80 relatives are to receive lesser sums.
On April 16, 2014, the 6,825-ton Sewol capsized off the coast of South Korea. Over 300 people, mostly high school students, died after they obeyed orders to stay in their cabins.
Channel NewsAsia reports that a court statement said: "The survivors experienced considerable difficulty escaping the ship after getting little or no guidance from anyone and suffered so much fear and anxiety while trapped inside. The survivors and their families also suffer from various symptoms including post-traumatic stress disorder, depression and anxiety."
In July 2018, Seoul's Central District Court ruled that families of the victims of the disaster be paid $176,000 each.
The disaster was blamed on cargo overloading, previous modifications to the vessel and what the court described as an "incompetent" crew. However, last year a year-long investigation concluded that the cause of the sinking was either problems with the ship or an unknown external shock such as collision with a submarine or other object.
The South Korean government has been criticized for what is widely seen as its botched rescue attempt. Dozens of officials and company officers have since been prosecuted in relation to the case.
Members of the crew have also been criticized. Survivors said that shipboard intercom announcements at the time of the accident told passengers to stay in their cabins and await help. Meanwhile, the captain and crew departed the ferry in lifeboats and were the first on board Coast Guard vessels that responded to the situation.
Captain Lee Jun-seok was sentenced to life in prison in 2015 for the crime of "murder through willful negligence." In announcing its decision, the court said that "it is fair to say that the captain knowingly and totally abandoned his role when he left the ship fully aware that passengers would drown." 14 lower ranking crew members received sentences of between two and 12 years.