Semisub Takes on Severe List During Heavy Weather off India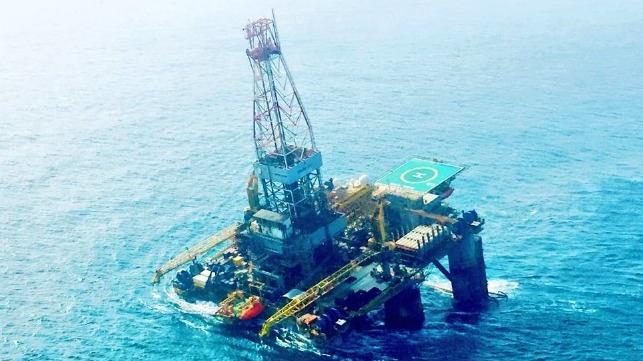 The Indian Navy has delivered a salvage response team to the Oil and Natural Gas Corporation-chartered drill rig Olinda Star, which took on a heavy list during Cyclone Phethai last week.
At the request of ONGC, the Indian Navy airlifted 13 salvors onto the semisubmersible platform on Friday. INS Chetlat, a water-jet propelled fast attack craft, assisted in the operation. A previous attempt to board the rig with a commercially-operated boat launch proved unsuccessful.
The Star is stationed off the coast of Kakinada, India, in the Bay of Bengal. Cyclone Phethai arrived off Andhra Pradesh on Monday, bringing heavy rains and wind gusts of up to 65 knots. ONGC evacuated 111 workers from the platform on the 14th and 15th, in advance of the storm. Photos taken after the storm revealed that the rig had taken on a serious list.
C3i Institute / Twitter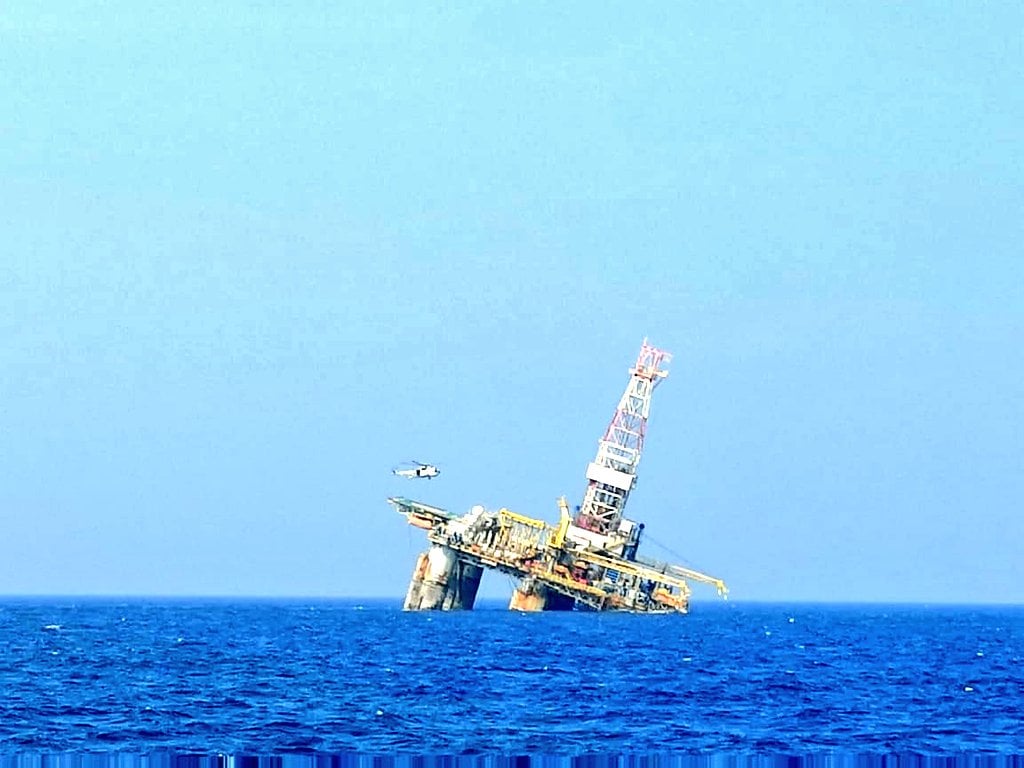 Indian Navy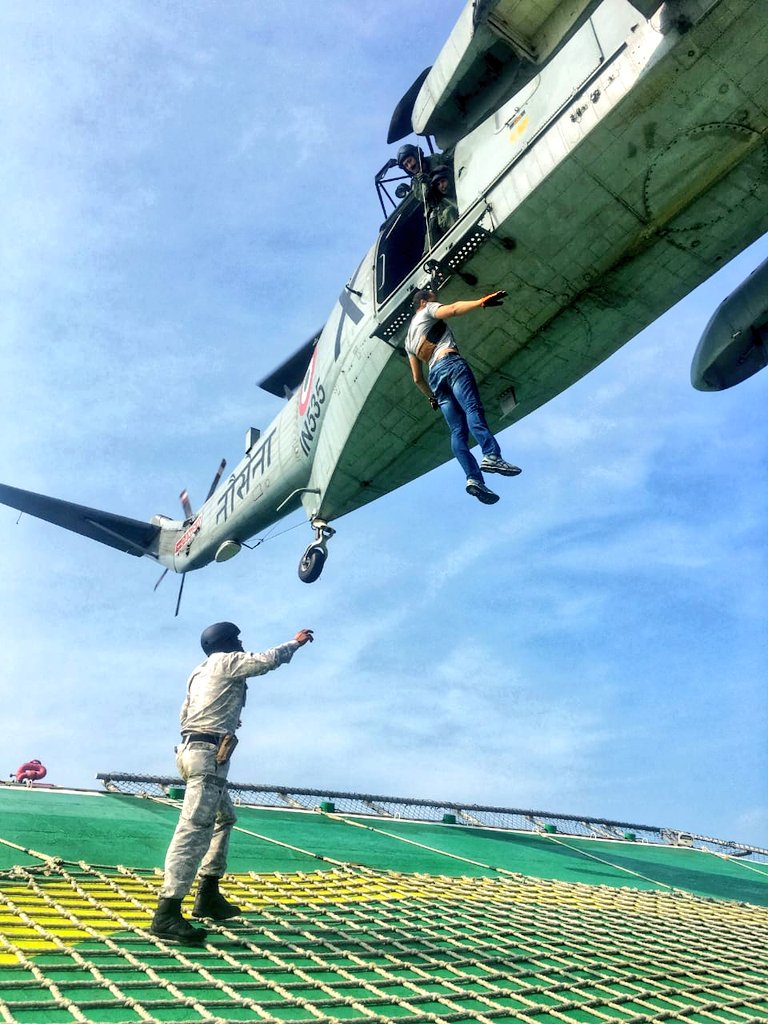 Indian Navy
"The rig, which weathered the strong cyclone, is being brought to complete normalcy," ONGC said in an update. "All resources including experts mobilised well in time. [The] Indian Navy provided magnificent support to take experts to the rig."
The Olinda Star is a 35-year-old midwater rig owned by Brazilian firm QGOG. It is capable of water depths of up to 3,600 feet, and it is operating on a three-year contract on a day rate of about $130,000. State-owned ONGC is in the practice of hiring older rigs at lower day rates, according to Hindu Business Line: in the company's chartered-in jack-up fleet, the average age is nearly 40 years.