Semco Acquires Wind Multiplikator for Growth in Offshore Wind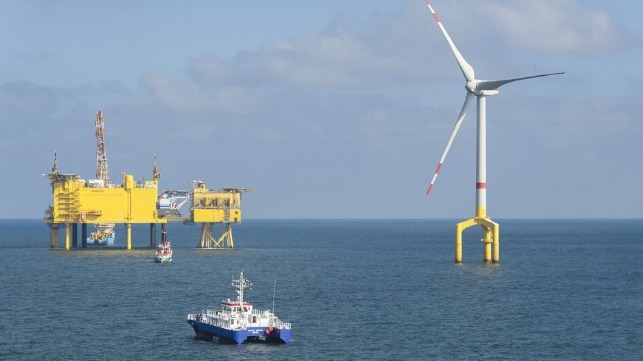 Consolidation continues to accelerate in the businesses targeting the wind energy sector as they prepare for the next phase of growth in offshore wind energy. In the latest development, international engineering and contracting group Semco Maritime has entered into an agreement to acquire German full-service provider Wind Multiplikator, a specialist in management of offshore wind farms and projects as well as provisioning of engineering and consulting services.
According to the companies, market developments are attractive in the offshore wind industry as the global energy sector continues to transition towards and drive investments in renewable energy projects in Europe and elsewhere. Semco Maritime is aiming to create a framework for leveraging the growth opportunities in the offshore wind market, which it expects to quadruple by 2030.
"We are excited about this acquisition, the skilled and experienced Wind Multiplikator team, and we look forward to combining our strengths and building a true powerhouse in offshore wind service with an even stronger offering to our customers," said Steen Brødbæk, CEO of Semco Maritime. "This partnership marks an important milestone in our sustainable growth strategy and the efforts to shift the balance towards our renewables business and deliver more integrated services."
The Wind Multiplikator Group has 250 employees based in Bremen and an operational center in Emden, offering more than 25,000 sqm of indoor hall space and 28,000 sqm of storage space with a holding area of approximately 167,000 sqm at the service hub for offshore wind farms with direct access to the North Sea.
Semco says the the acquisition will accelerate the development of the Wind Multiplikator Group, significantly strengthen Semco Maritime's position in the offshore wind service market. Semco Maritime's strategic aim is to become the global leader for large renewable infrastructure projects and within operations and maintenance (O&M) to offshore wind farms in particular.
The companies' service offerings are highly complementary spanning the full range from engineering, procurement, and construction contracts and project management to operational management of offshore wind farms and major component exchanges and repairs. The transaction also includes all activities in offshore service provider OWS Off-Shore Wind Solutions, which is part of Wind Multiplikator Group. The combined Wind Multiplikator Group focuses on offshore wind O&M related activities, including major component exchanges (MCE) and repairs (MCR).
The management of Wind Multiplikator Group continues unchanged. Following the transaction, Wind Multiplikator Group will be branded Wind Multiplikator powered by Semco Maritime.