Search For Missing Submarine No Longer A Rescue Mission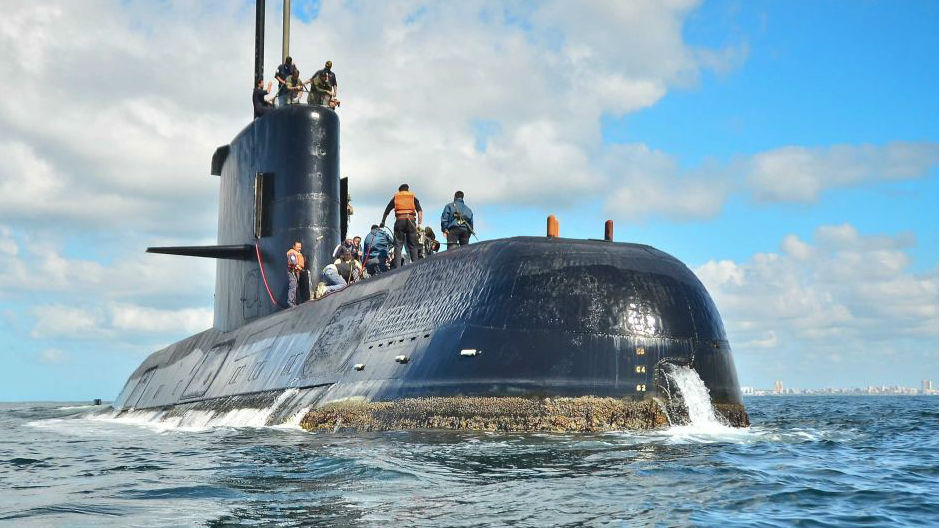 Argentina's navy has said that it is no longer looking for survivors on the missing submarine ARA San Juan.
"More than double the number of days have passed where it would have been possible to rescue the crew," navy spokesman Enrique Balbi said on Thursday, according to Reuters. "We will continue the search ... there will not be people saved."
The diesel-electric ARA San Juan and its 44 crew members were last traced on November 15, when they were believed to have a maximum seven-day oxygen supply. Earlier this week, the Argentinian Navy revealed that the submarine vanished after water got into its snorkel and made a battery short-circuit.
The ARA San Juan was returning from a routine mission to Ushuaia, near the southernmost tip of South America. She had been ordered back to its Mar del Plata base after the battery problem. An explosion was detected in the vicinity which could have been the vessel imploding.
The search and rescue mission had involved 28 ships, nine aircraft, 4,000 people and support from 18 countries. The search operation has been carried out under the auspices of ISMERLO, an international organization of over 40 countries set up in 2003 following the Kursk submarine disaster where 118 sailors died.
The German-built ARA San Juan was commissioned in the 1980s and was most recently refitted in 2014. During the $12 million refit, the vessel was cut in half and had its engines and batteries replaced.
Argentine President Mauricio Macri has promised an inquiry into the submarine's disappearance.