Seaports Are the Key to Making Green Hydrogen Cost Competitive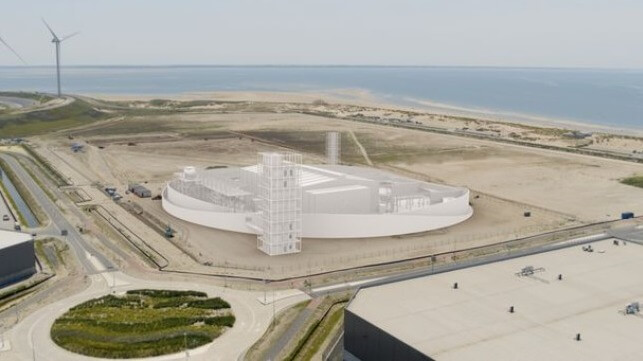 As the world strives for a net zero emissions future by 2050, hydrogen has attracted considerable attention in the decarbonization debate. In Europe in particular, hydrogen is receiving strong political and regulatory support.
The European Union is leading in the new momentum, launching a separate hydrogen strategy in 2020. The goal is to make renewable and low carbon hydrogen a key commodity in the European energy system. With such measures, demand for green hydrogen is expected to take off by mid-2030s.
In light of the fast-rising hydrogen economy, two prolific maritime economists believe it is time the world had a conversation on the potential impacts and opportunities green hydrogen could bring to seaports.
In a recent study published in the Maritime Economics & Logistics Journal, Professors Theo Notteboom and Hercules Haralambides show seaports play a pivotal role in the global adoption of green hydrogen and in making this new fuel competitive.
"Indeed, ports can play a crucial role in the production and distribution of green hydrogen. They are important nodes, as junction of transport networks, some of which could shift to hydrogen or related fuels (ships and trucks). Additionally, infrastructure and handling capability of seaports make them prime locations for storage and distribution of hydrogen," observed Notteboom and Haralambides.
However, one of the difficult questions that port authorities have to grapple with is preparing for a future decline in fossil-fuel related activities. Some hub ports (like Rotterdam or Houston) currently thrive on imports and exports of large shipments of fossil fuels.
Without doubt, transition to cleaner fuels such as green hydrogen will lead to a new ports landscape. This is not just in terms of cargo volumes but also the energy-related industrial ecosystem that will sprout up in and around seaport complexes.
Nottenboom and Haralambides recommend that ports vying for a hub role in the global hydrogen network should align their commercial and marketing efforts with the future geographical shifts in energy flows. Thus, ports could collaborate with leading private companies and local, regional and national governments to establish closer relationships with existing and upcoming countries in the hydrogen economy. Already, net energy importers such as Chile, Morocco and Namibia are now emerging as green hydrogen exporters. Meanwhile, fossil fuel exporters such as Australia, Oman, Saudi Arabia and the UAE are also considering green hydrogen to diversify their economies.
The single-most important factor that seaports will play in green hydrogen's competitiveness is in reducing the cost of production. Around 70 percent of hydrogen production cost is directly related to renewable electricity. Another key factor on green hydrogen cost is scalability, ensuring production in large-scale terms.
On these two aspects, seaport locations provide the best option. Essentially, seaports have immense connectivity to green energy (offshore wind) and extensive available land for hydrogen production and storage infrastructure.
Seaports also provide locations with a strong demand base for green hydrogen. Large ports have over time developed into major industrial and logistics ecosystems. This gives them a possibility to stoke initial enthusiasm for green hydrogen supply, and the emergence of the necessary demand to absorb it.