Saudi Arabia Will Not Join China's CPEC Project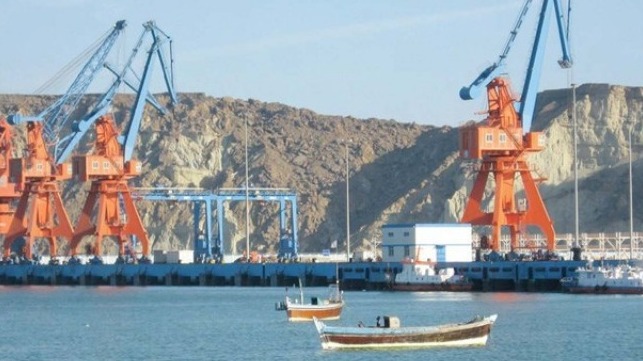 On Tuesday, a delegation of officials from Saudi Arabia visited the Pakistani seaport of Gwadar to discuss the possibility of investments in a giant oil refinery project. Islamabad has expressed hopes that by building domestic refining capacity, financially-challenged Pakistan can reduce its fuel costs by importing oil rather than finished petroleum products.
Pakistani media reported that the Saudi delegation has committed to investing in the refinery project. Pakistan's development minister, Khusro Bakhtiar, did not confirm these reports in a news conference Tuesday.
Local reports emphasized that the Saudi team was satisfied with the security arrangements in place for infrastructure projects at Gwadar, which is located in Baluchistan, a province that has suffered from a separatist insurgency for decades.
Provincial governor Mir Abdul Quddus Bizenjo also downplayed the project's potential for friction with Iran, Saudi Arabia's main regional rival. In comments to Pakistani media, Bizenjo emphasized the "brotherly relations between Pakistan and Iran," which have always "stood united in difficult times."
Gwadar borders Iran's Sistan-Baluchestan province, which is home to anti-Iranian militants subscribing to Saudi Arabia's Wahhabist sect of Sunni Islam. A Saudi presence across the border from these anti-government groups could be undesirable for Shiite leadership in Tehran.
Not part of CPEC
Minister Bhaktiar announced Tuesday that Saudi involvement in Pakistani projects would not occur within the framework of the China-Pakistan Economic Corridor (CPEC). The news reverses an earlier announcement from information minister Fawad Chaudhry, who said in August that Saudi Arabia would become a "strategic partner" in CPEC.
"The framework between China and Pakistan is bilateral and Saudi Arabia is not entering that framework as a third-party investor, rather the base of CPEC will be broadened and its pace will be expedited," Bhaktiar said.
Gwadar Port is the southern terminus of CPEC, a network of road and rail connections across Pakistan from the Arabian Gulf to the Chinese border. This strategic infrastructure package is the largest single component of China's Belt and Road Initiative (BRI), a sweeping foreign investment program that has drawn comparisons to the U.S.-led Marshall Plan.