Salvage Tug Takes M/V Cheshire in Tow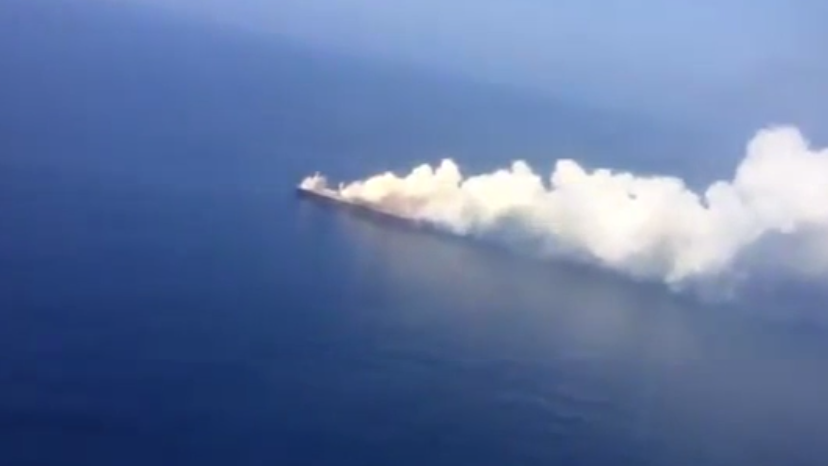 Salvors with Resolve Marine have secured a tow line to the stricken bulker Cheshire, which has been drifting unmanned off the Canary Islands for over a week. On August 12-14, the Cheshire's cargo of 40,000 tonnes of fertilizer overheated and began to emit clouds of fumes, forcing her crew to evacuate by helicopter.
Persistent hazardous conditions prevented the salvors from boarding the ship for most of last week. In a statement on Wednesday, vessel operator Bibby Line said that the decomposition process of the fertilizer is now complete in holds four and five, but holds two and three are still emitting fumes. Hold one is reportedly stable.
With a line finally in place, the salvage tug Red Sea Fos is now slowly towing the Cheshire to a position about 40 nm southwest of Gran Canaria, where salvors will have better access to resources from nearby ports. Once she has reached that position, the salvage team will continue work on cooling the cargo. She is expected to arrive at the designated area late on Thursday.
Local media outlets report that the salvors have worked to cool the hottest areas of the holds using special lances to inject water where needed. Experts representing the manufacturer of the fertilizer are on hand to provide technical advice for combating the reaction, and the tugs Miguel De Cervantes, VB Hispania and Jaques 2 are available to assist and to provide hull-cooling spray from their water cannons.