[Updated] Sailor at Naval Base San Diego Tests Presumptive Positive for COVID-19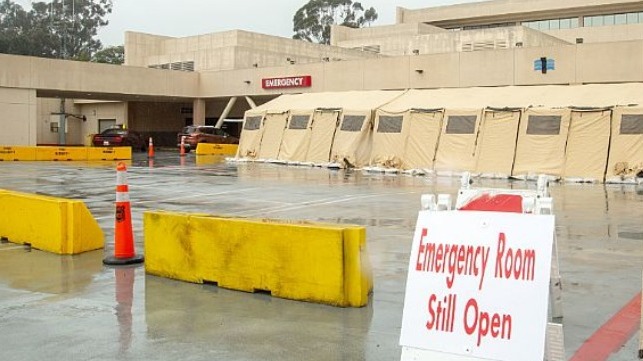 On March 13, a Sailor from Naval Base San Diego was tested "presumptive positive" for the coronavirus (COVID-19), marking the first positive case for a Sailor in California.
The individual is currently quarantined at home in accordance with the Center for Disease Control and Prevention (CDC) Guidelines. The positive test result is considered a presumptive positive, pending confirmation by the CDC.
Personnel that the individual immediately identified having close contact with have been notified and are in self-isolation at their residences.
Military health professionals are conducting a thorough contact investigation to determine whether any other personnel may have been in close contact and possibly exposed. Depending on the results of that investigation, additional precautionary measures may be taken.
Also on March 13, a Sailor assigned to the amphibious assault ship USS Boxer (LHD 4) tested "presumptive positive" for Coronavirus Disease 2019 (COVID-19), marking the first case for a Sailor aboard a Navy ship. The individual is currently quarantined at home.
On Friday, acting U.S. Secretary of the Navy Thomas Modly announced strict new travel and work restrictions related to COVID-19. Effective immediately, all travel by Navy personnel in or through foreign locations listed by the CDC as high risk (Travel Health Notice Level 3) is prohibited. Navy civilians and servicemembers who have change-of-station orders that would take them in or out of one of these locations are on hold until further notice. As of Friday, the CDC's Level 3 warning list includes all nations in Europe, along with China, Iran and South Korea.