Russia's Northern Fleet has taken up operations at a new Arctic base in the New Siberian Islands.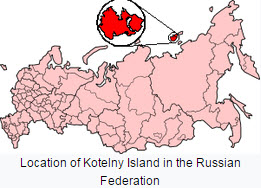 Construction of the Kotelny base began in 2013, and it is now Russia's northernmost military base. It has accommodation for over 250 people.
More Arctic bases are expected to be operational soon. The Nagurskoye base in Franz Josef Land is reported to be 98 percent complete, and bases on Wrangel Island and Cape Shmidt are expected to be complete next year. A network of airfields and monitoring stations are also under construction in the Arctic to improve the nation's air defenses.
The Norwegian government has urged Donald Trump to outline a clear policy on Russia amid fears over intensifying military activity in the Arctic. The Independent reports Norway's defense minister as saying that the country was concerned by missile tests carried out by Russian forces, equipment upgrades and the deployment of submarines from six Arctic bases.
In 2016, Russia's Northern Fleet conducted more than 30 long-distance voyages both in the Arctic and other parts of the world ocean. Crews are being prepared for surface ships, submarines and support vessels, and destinations over the coming year will include the Arctic, the Atlantic Ocean and the Mediterranean.
Media reports cite U.S. and NATO officials as saying that Russia's submarine activity in the Arctic is at its highest since the end of the Cold War in the early 1990s.