Russia, Cyprus Sign Military Port Deal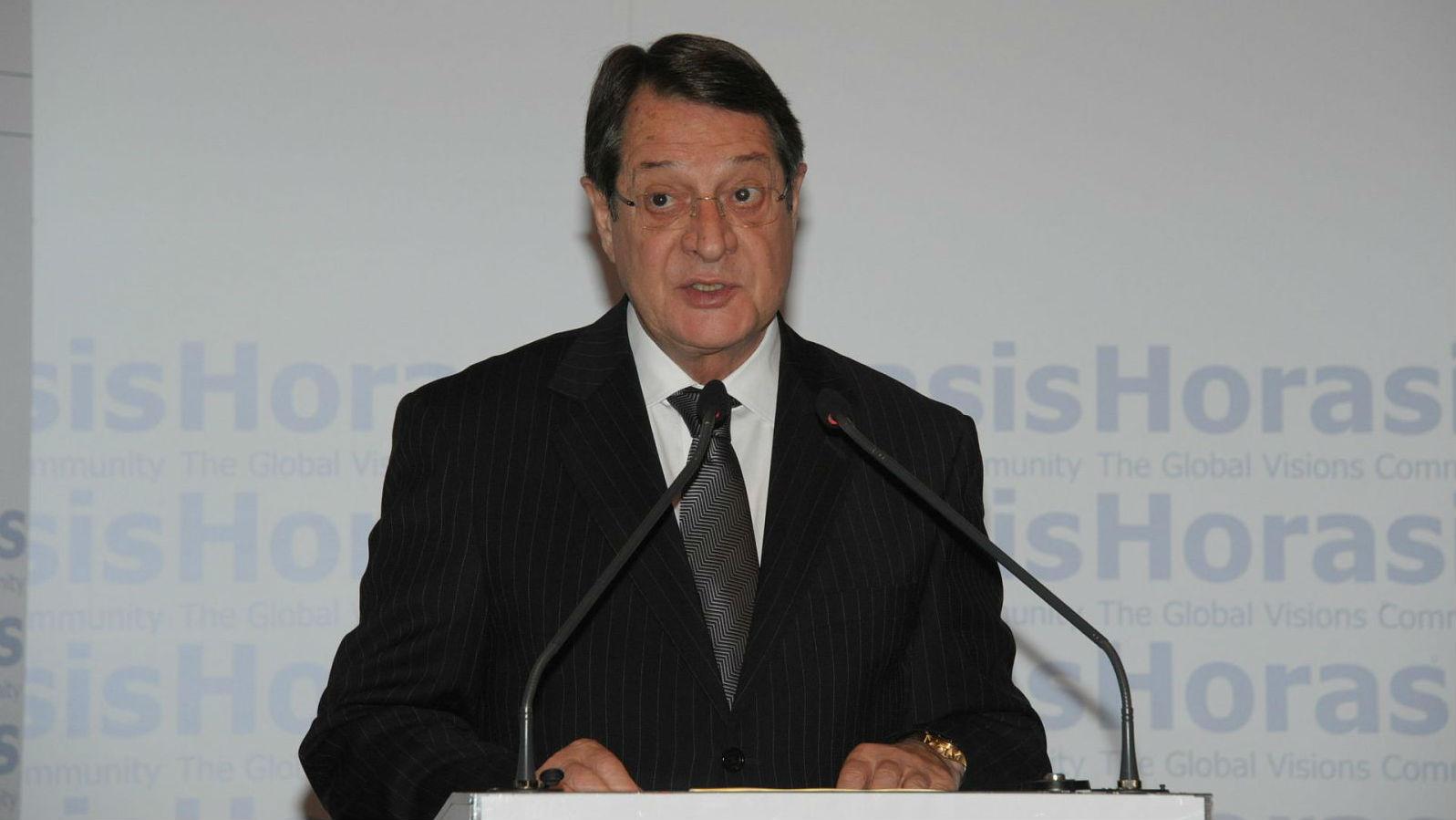 Russian President Vladimir Putin and his Cypriot counterpart Nicos Anastasiades signed an agreement on Wednesday to give Russian military ships access to Cypriot ports.
"We signed a number of documents regarding our military cooperation. For example regarding the entrance of our ships to Cypriot ports," Putin told journalists.
Ties between Russia and the West have plummeted in the wake of the Ukraine crisis, but Putin said the ships allowed to dock at Cypriot ports would mostly be used in international anti-terrorism and piracy efforts.
"I don't think this should worry anyone," he said.
Cyprus, which is heavily dependent on Russian investment, played down Wednesday's deal, saying Russian ships had always had access to its ports. A government source said it was simply the first time access had been spelled out in a separate accord.
Russia has sought to forge stronger ties with individual members of the European Union, including Cyprus, Hungary and Greece, after the 28-nation bloc, along with the United States, imposed cumulative sanctions on Moscow for its role in Ukraine.
Officials in Brussels fear this policy is aimed at weakening EU resolve and preventing a further tightening of sanctions.
Earlier this week Russia restructured a 2.5 billion euro ($2.8 billion) loan to Cyprus it signed in 2011, cutting the annual interest rate to 2.5 percent from 4.5 percent and the redemption period to 2018-2021.
Russia has sought Mediterranean ports for its navy to visit since Moscow lost a military maintenance base on Syria's coast during fighting between anti-government rebels and troops loyal to President Bashar al-Assad, whom Putin has supported in the nearly four-year conflict.
Russian agency TASS said Wednesday's deal included the possibility of Russian ships and warplanes using airports and seaports in humanitarian crises.
Long been a destination for cash from Russia, Cyprus saw capital outflows of a record $151 billion last year. U.S.-based non-profit organization Global Financial Integrity said in 2013 that illicit money flows from Russia to Cyprus amounted to at least $211.5 billion between 1994-2011. ($1 = 0.8807 euros)
Copyright Reuters 2015.