Royal Navy Saves Smugglers From Sinking Boat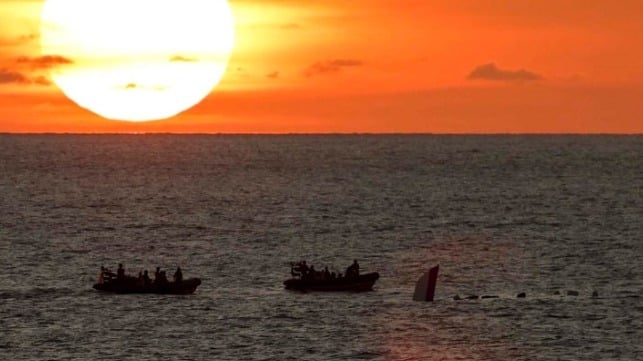 A Royal Navy warship has seized $75 million worth of cocaine and prompted smugglers to scuttle their own speedboat in an interdiction in the Caribbean.
The air defense destroyer HMS Dauntless was under way on a routine Caribbean patrol when she encountered the smuggling craft. Her embarked Wildcat helicopter and a Royal Marines sniper team chased it down, and when the smugglers began to throw the illicit cargo over the side, the snipers disabled the boat's engines.
With this mission accomplished, Dauntless dispatched a small boat crew with a U.S. Coast Guard boarding team, who have the training and law enforcement authority to arrest traffickers for later prosecution. They retrieved 11 large bales of cocaine weighing a total of 330 kilos.
Two smugglers were saved and brought aboard HMS Dauntless where they received medical treatment, food and water. They were transferred to a U.S. Navy vessel the following day.
"With another bust under the ship's belt I cannot ask for more from my team. Their work ethos and attention to detail remains second to none," said HMS Dauntless' Commanding Officer, Commander Ben Dorrington.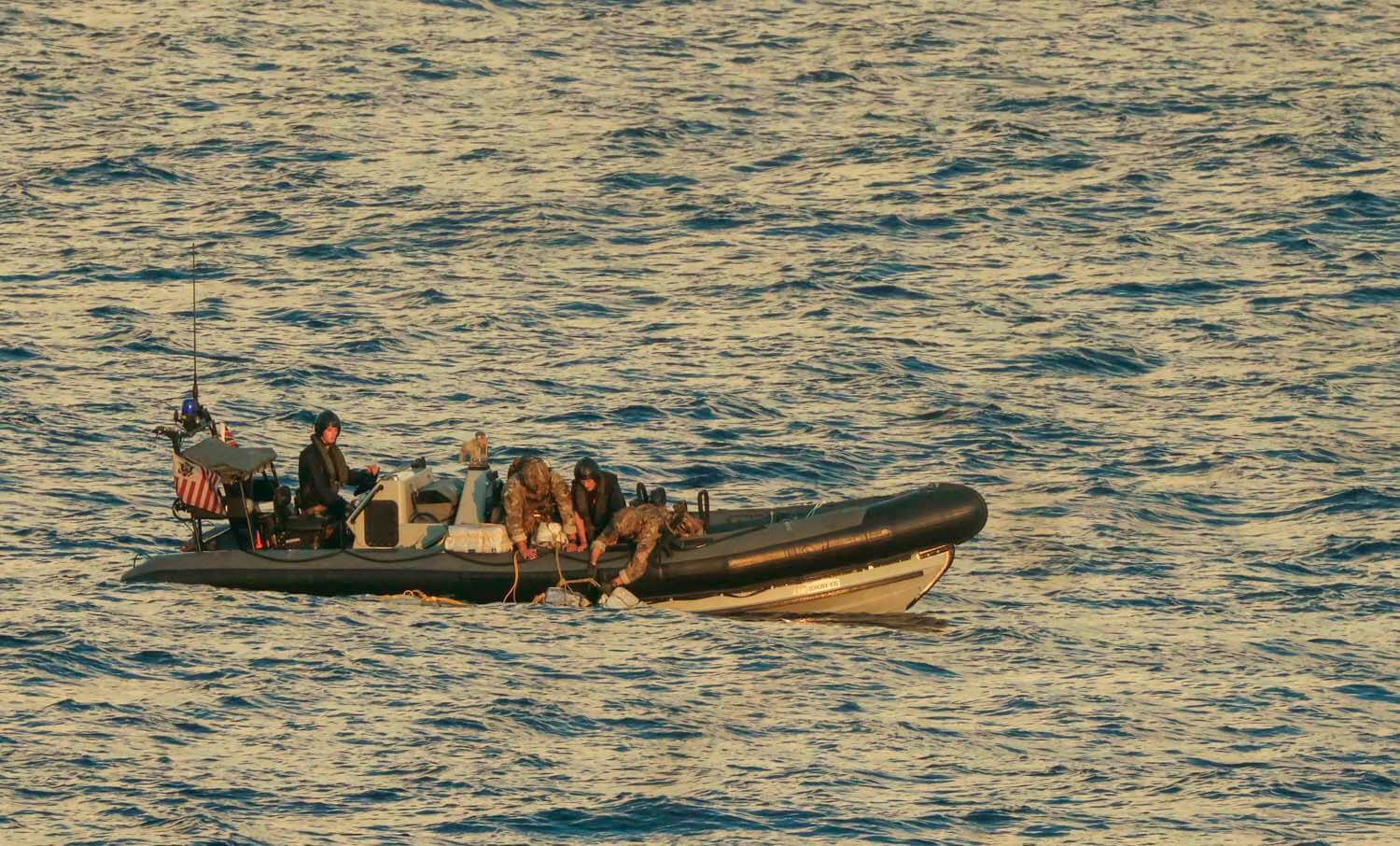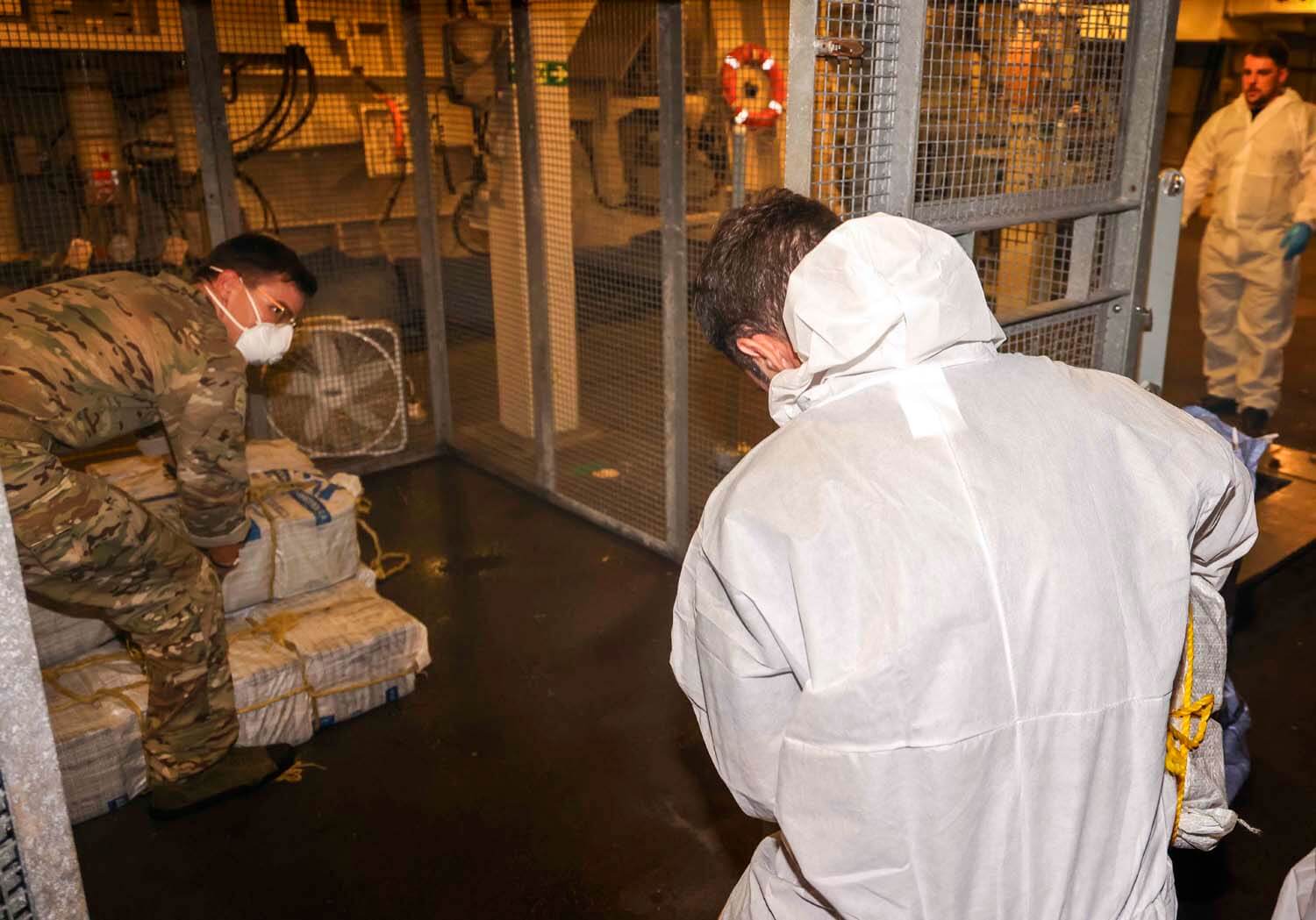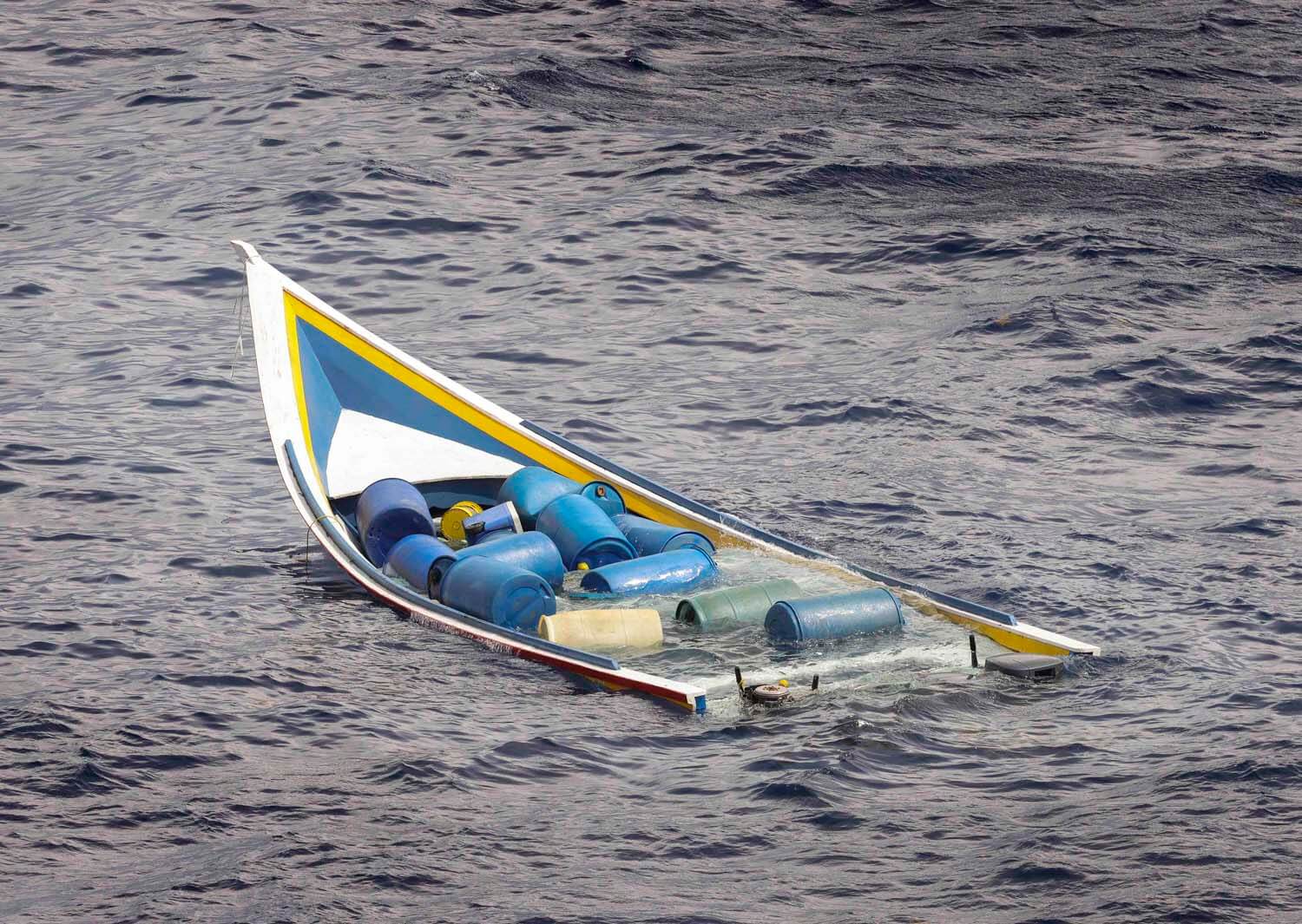 Images courtesy Royal Navy
The interdiction brings Dauntless' total cocaine catch for this season's patrol to $250 million.
In an earlier intercept in the same patrol, a suspected smuggling crew sabotaged their own craft, turning an interdiction into a rescue operation.
"It was vital that with their fast-sinking vessel, we suspended the boarding operation in order to rescue the two souls on the small craft to ensure their safety and lives were not put at risk," an unnamed officer from Dauntless said.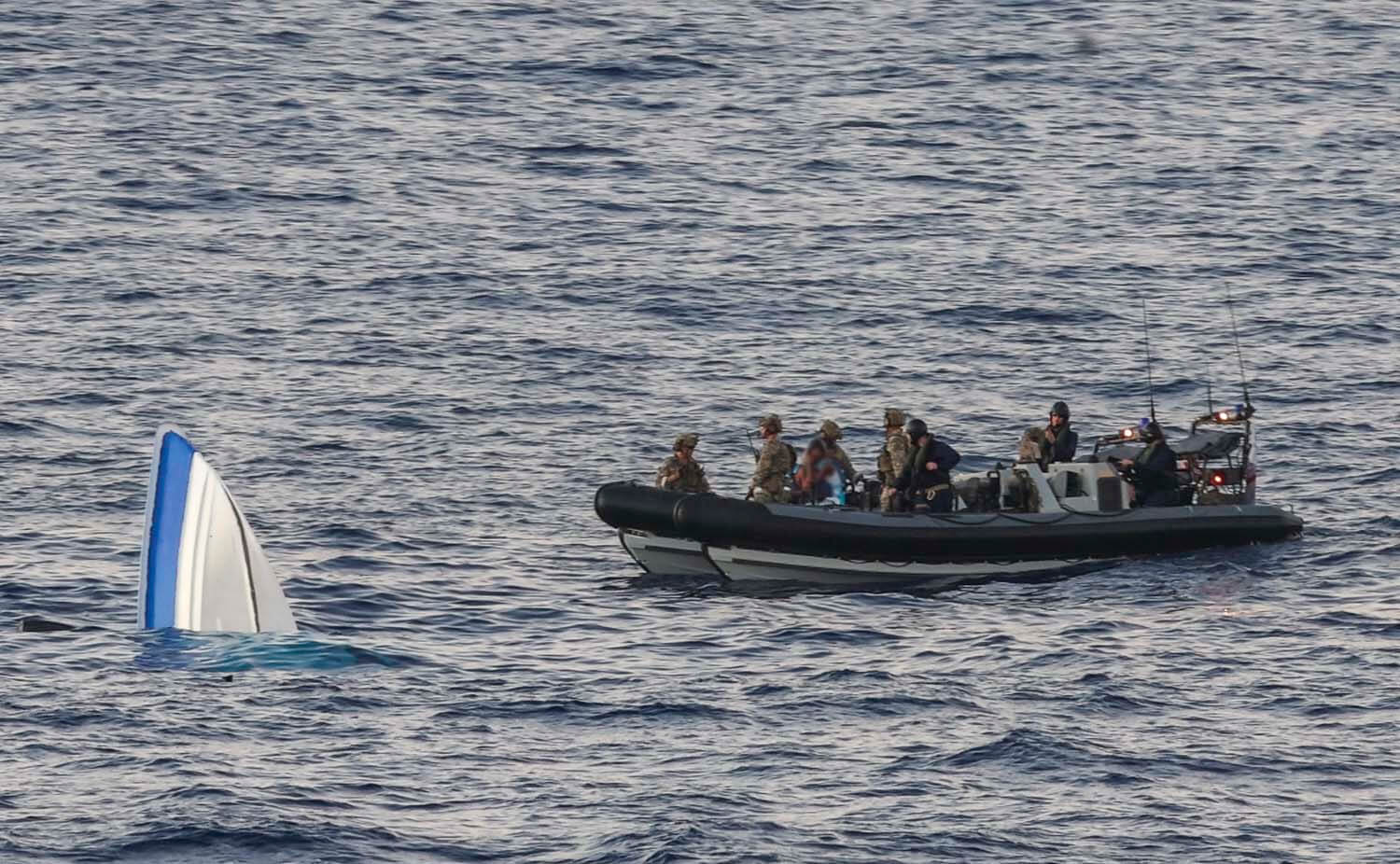 Image courtesy Royal Navy
Dauntless captured $175 million worth of cocaine in an earlier raid over the summer, seizing more than 1,200 kilos of cocaine in one seizure. The crew also used the warship's advanced radars to track a small drug-running aircraft over the Caribbean, handing off to ground forces who intercepted it on landing and captured another 550 kilos.