Royal Caribbean Pledges to Cut Back on Plastics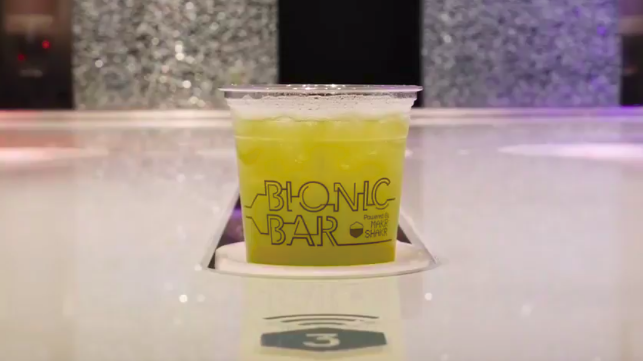 Royal Caribbean Cruises has pledged to eliminate the use of single-use plastics from the on-board operations of Celebrity Cruises, Azamara Club Cruises and Royal Carribean International.
The head of Royal Caribbean International, Michael Bayley, told the Telegraph on Thursday that his line will reduce the use of plastic in three main areas. First, it will target single-use disposable plastics like those used for food and beverage service. It will also look at ways to cut down on the quantity of plastic used in its everyday materials and operations, and it will try to encourage its suppliers to follow suit. Bayley said that the three Royal Caribbean Cruises brands are all contributing staff to a joint "plastics team" that will take the lead on the project.
Bayley said that the initiative is motivated by the negative impact of plastic waste on the world's oceans. Ships (including cruise ships) are forbidden to discharge plastic over the side, and have been since MARPOL Annex V took effect in 1989; according to scientists from the Helmholtz-Centre for Environmental Research in Germany, 95 percent of ocean plastic pollution originates not at sea, but in ten inland watersheds - the Yangtze, Indus, Yellow, Hai He, Nile, Ganges, Pearl, Amur, Niger and Mekong river basins.
Regardless of the source, the problem of ocean plastics pollution is serious, and researchers suggest that we do not yet know the full extent of its effects on the marine environment. Scientists from the University of Hull and the British Antarctic Survey found last year that the Antarctic is polluted with unexpectedly high levels of microplastic particles, including degraded plastic debris and the tiny microbeads used in some consumer health products. The amounts found were significantly higher than what would be expected from local sources like tourism and research activities, suggesting that plastic from far-flung sources may be floating across the Antarctic Circumpolar Current.
On the other side of the globe, a group of researchers from the University of Cadiz announced last year that ocean plastic from the Atlantic is piling up in the Greenland and Barents seas, carried north on a "plastic conveyor belt" of currents. The majority of the trash found was "aged debris," indicating that it had been afloat for some time and likely originated far from where it was found. Outside of the Barents and Greenland seas, their circumpolar survey found much lower levels of plastic in Arctic waters. Lead author Andrés Cózar told the New York Times that the results were cause for concern. "We don't fully understand the consequences the plastic is having or will have in our oceans," he said. "What we do know is that [the] consequences will be felt at greater scale in an ecosystem like this."