Rotterdam Commissions "Digital Twin" of Port Infrastructure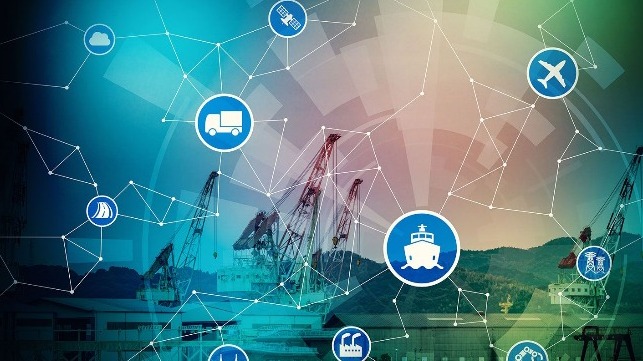 The Port of Rotterdam is rolling out multiple digitalization initiatives in a bid to become the "smartest port in the world." The massive seaport - the busiest in Europe and the 12th busiest in the world - handles over 460 million tonnes of cargo and 140,000 ships per year, and it wants to keep its lead by deploying cuttting-edge technology.
In its latest initiative, the Port of Rotterdam Authority will work with IBM, Cisco and Axians to build a centralized dashboard for collecting and analyzing real-time data on water, weather, berth availability and comms, which the port says will make traffic management safer and more efficient. An "Internet of Things" network of sensors throughout the port's quays and roads will provide constant updates on real-world conditions.
As one example of the system's utility, the port says that it will soon be able to improve the process of predicting the best time for a ship's departure based on water levels, thereby maximizing the amount of cargo loaded on board. The system will also give port authority staff a view into the operations of all the different parties involved in a port call. Thanks to these improvements, the port says, it will be able to reduce berthing times, which cost a shipping company about $80,000 per hour.
"Speed and efficiency is essential to our business, and requires us to use all of the data available to us. Thanks to real-time information . . . we can enormously improve the service we provide to everyone who uses the port, and prepare to embrace the connected, autonomous shipping of the future," said port CFO Paul Smits.