Romania Commits $300M to Move More Ukrainian Grain Through Constanta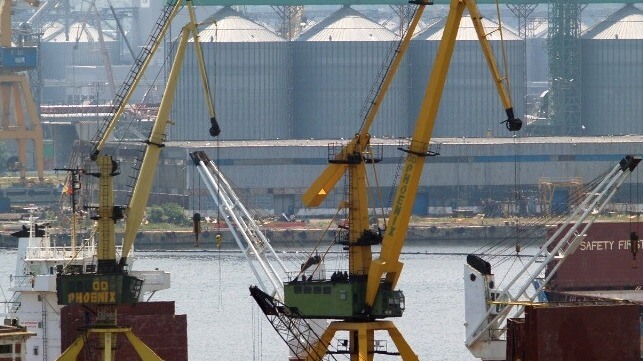 Last week, Romania's Cabinet approved plans that will see the government inject over $300 million to upgrade road infrastructure and expansion of the Port of Constanta. This comes barely a month after Romania and Ukraine signed an accord to boost Kyiv's grain exports.
After Russia broke off from the Black Sea grain shipping deal, Romania's Constanta Port is acting as an alternative export route. Romania's government projects that with the right infrastructure investments, it could transport more than 60 percent of Ukraine's grain exports. The goal is to double the export amount from 2 million to 4 million tonnes per month.
However, this calls for improving transport infrastructure across the Danube River, and the canals and rail lines connecting to Constanta Port. Recently, Romania has completed rehabilitation works on the cross-border railway line connecting it to Ukraine.
The Constanta Port expansion is budgeted to cost $155 million, with the project estimated to take 36 months. The Ministry of Transport has indicated it will utilize European Union funds. Some of the scheduled works include repairing and reinforcing existing infrastructure at Constanta Port, building new access roads, and launching a digitized traffic management system.
"This is clear and concrete proof that Romania is undertaking serious efforts to support Ukraine, by supporting its grain transit, but also to interconnect the region's infrastructure for economic security," Romania's Prime Minister Marcel Ciolacu told the cabinet last Friday.
In the first half of 2023, Constanta Port facilitated the transit of 7.5 million tons of Ukrainian grain, compared to 8.7 million tons for all of last year.