Response Continues for B.C. Tug Spill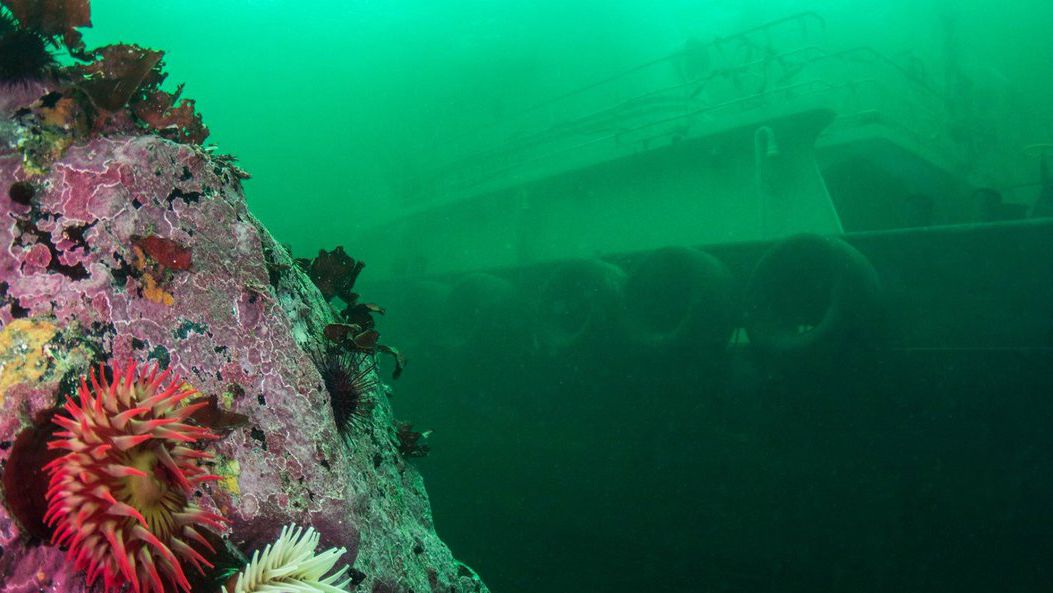 Salvage response efforts continue for the sunken ATB tug Nathan E. Stewart, which grounded and went down near Bella Bella, B.C. on October 13.
The Stewart sank with about 60,000 gallons of diesel on board, in addition to 500 gallons of lube oil and nearly 1,000 gallons of oily bilge water. About 6,600 gallons of diesel was pumped off the tug before it went under. A status report Monday indicated that the total amount of fuel removed now stands at 30,000 gallons.
In a joint statement Tuesday, the vessel's owner, government officials, salvors and the local First Nations community said that a dive inspection revealed two damaged tanks – the lube tank and the bilge waste tank. After twelve days of response efforts in challenging weather conditions, salvors have pumped hundreds of gallons of an oily mixture out the lube tanks, but they found the bilge tank to be filled with nothing but seawater.
Photos provided by the Heiltsuk Tribal Council show an oil slick expanding beyond containment booms and petroleum contaminating the nearby shoreline – an area they describe as a productive shellfish bed with economic value. Environmental authorities have closed the area to bivalve harvesting.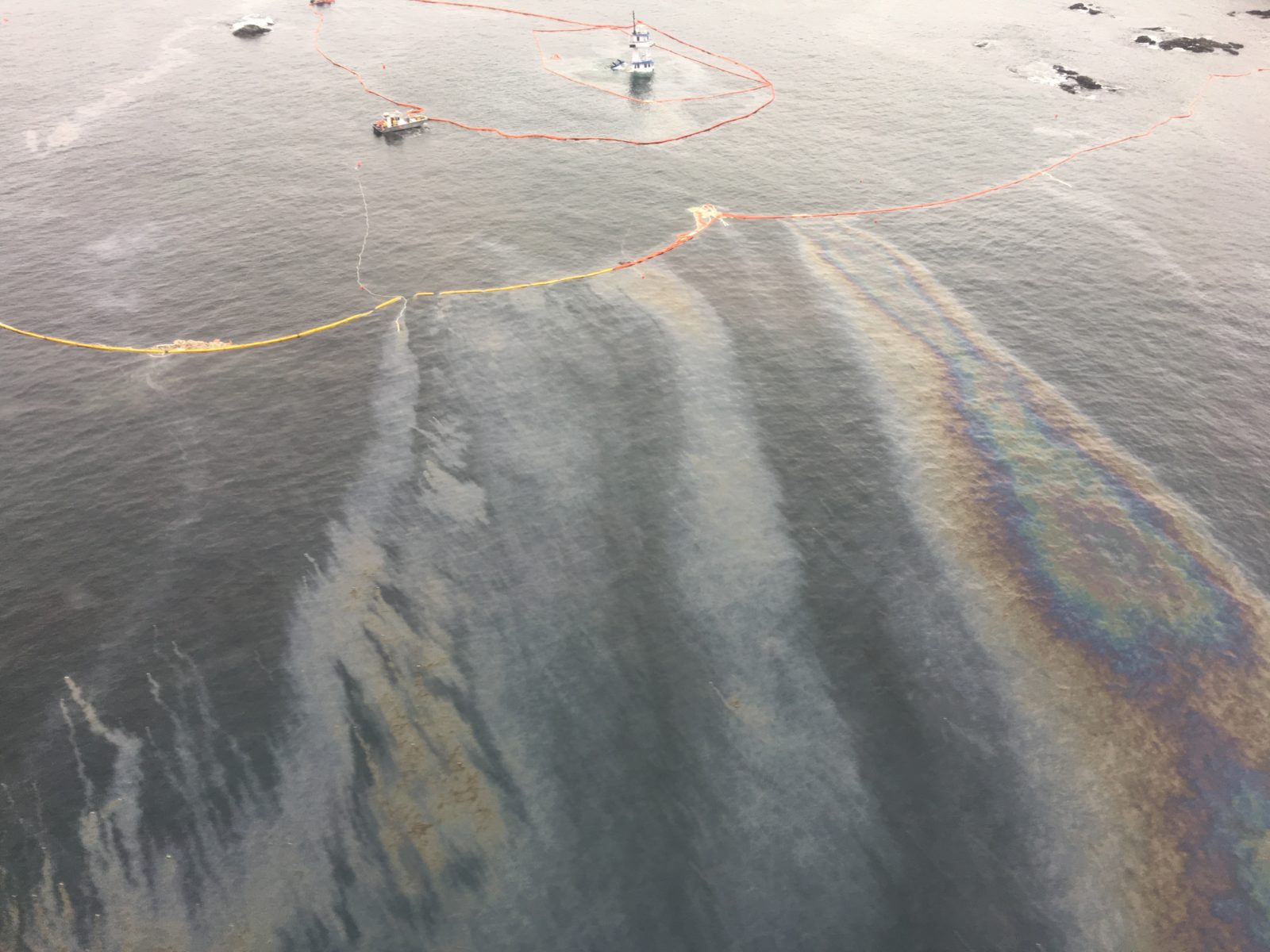 Courtesy Heiltsuk Nation
Heiltsuk representatives allege that the spill response was poorly coordinated and slow, and they have called on the Canadian government to improve local environmental protection resources.
The Stewart's barge, the DBL 55, was empty at the time of the incident and was not a factor in the spill. It has been detached and towed away.
The Stewart's owner, Kirby Offshore Marine, intends to raise the tug from the bottom and onto a barge for removal.
On Monday, the regional Pacific Pilotage Authority said that vessels of 350-10,000 GRT transiting the Inside Passage without a pilot – an arrangement permitted under a waiver program – will now have to have two people on the bridge at all times. The tug's master will have to be present for transits of nine key areas. Vessels with waivers will also be subject to logbook audits and random checks.
In addition, vessels carrying petroleum products will be subject to additional restrictions – including a ban on through traffic in the northern Inside Passage. The new rules are set to take effect by the end of the month.
"The lessons learned from the Nathan E. Stewart incident and the measures introduced today will help us increase the safe, reliable and efficient marine pilotage of B.C.'s coast waters for certain vessels," said Kevin Obermeyer, the authority's CEO.
On Monday, the Transportation Safety Board of Canada announced an investigation into the cause of the Stewart's grounding, sinking and subsequent spill.