PSA and ONE to Launch Container Terminal in Singapore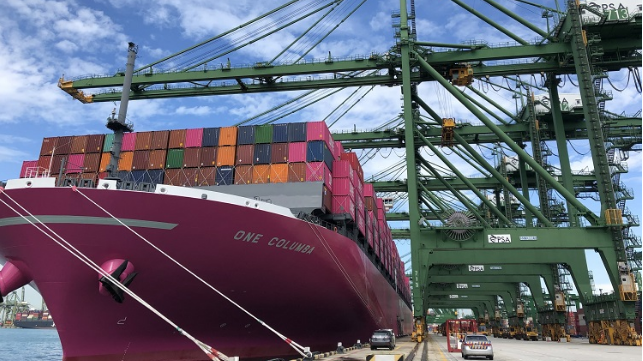 PSA Singapore and Ocean Network Express (ONE) are forming a joint venture company based at Pasir Panjang Terminal in Singapore.
The terminal is scheduled to commence operations in the first half of 2019 and operate four mega container berths with a combined annual handling capacity of four million TEUs.
PSA Singapore operates the world's largest container transhipment hub in Singapore, linking shippers to a network of major shipping lines with connections to 600 ports globally.
ONE, an alliance between Japanese shipping lines NYK, MOL and K Line, is the latest major joint venture for PSA Singapore. In November, PSA and COSCO Shipping Ports signed an MOU for the addition of two new berths at the COSCO-PSA Terminal in Singapore. With the launch of the two new berths, CPT will be equipped with five mega-vessel berths, increasing its annual handling capacity from three million TEUs of the current three berths to about five million TEUs. Established in 2003, the joint venture terminal by COSCO Shipping Ports and PSA has served as a major hub for container shipping in the region. The new berths, like the current three berths, will be supported by automated yard technology at Pasir Panjang Terminals.