PortXL Selects Start-Ups to Accelerate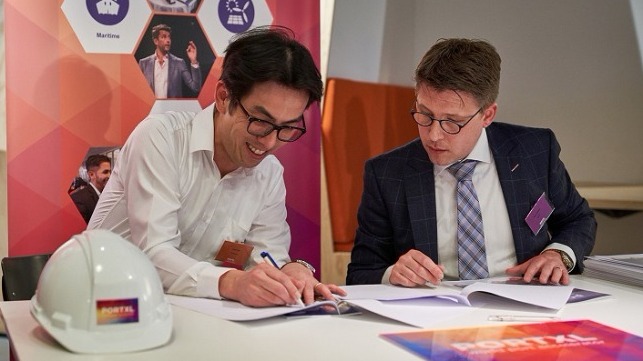 The yearly scouting phase of PortXL – the Rotterdam-based world port accelerator – has concluded with the organization choosing 14 promising start-ups.
The start-ups were chosen from around 1,000 port-oriented start-ups and scale-ups and will now participate in the PortXL 2018 program, which starts in Rotterdam on March 12. They will be supported for three months to accelerate their technology to the market and find a first or second customer. On 14 June, the companies will show their progress.
The chosen companies are:
Maritime & Logistics
• Bunker Connect (www.bunkerconnect.com) - digitalisation bunkering
• DockTech (www.docktech.net) – predictive maintenance
• Explect B.V. (www.explect.com) - digitalisation logistics
• Ionada Incorporated (www.ionada.com) - emission reduction
• Marine Bubble Flow B.V. (no website) – fuel reduction
• Shipskart Marine Private Ltd. (www.shipskart.com) - digitalisation logistics
• The Big Smile (www.thebigsmile.eu) – cargo efficiency
• WhaleWashing (www.whalewashing.com) - (predictive) maintenance
Energy
• BDB Greenpower (www.bdbgreenpower.nl) – sustainable energy
• Ondavia, Inc. (www.ondavia.com) - Safety, Quality, Health & Environment
All sectors
• CargoLedger BV (www.cargoledger.nl) – blockchain
• ECOncrete Tech Ltd. (www.econcretetech.com) - sustainability
• MapGage (www.mapgage.com) - asset maintenance
• Threatspan (www.threatspan.com) - cyber security
PortXL is the first world port accelerator and unique in its kind. It partners with leading companies, organizations and individuals around the globe including from Singapore, Houston and Piraeus.