Ports of LA and Antwerp Hold Joint "Hackathon"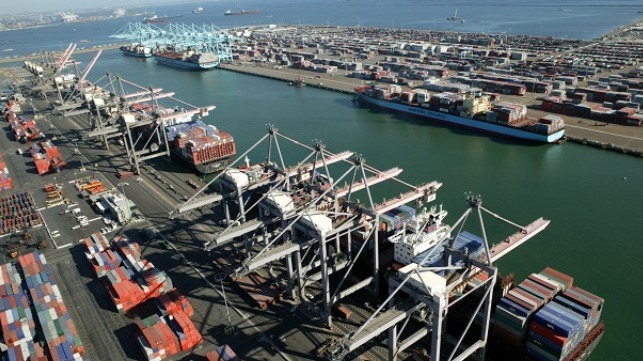 This October, the Port of Los Angeles and the Port of Antwerp will simultaneously host an international "hackathon" to generate new ideas and technology solutions for port operations.
The competition will be open to entry for teams from around the world, and challenge subjects will include inter-port information sharing, mobility, safety and security. The results will be presented to a jury of experts on the final day, and winners' ideas could be further developed through a business and academic follow-up track.
"Ports must continue to incorporate the latest and most promising technologies in order to remain competitive," said Gene Seroka, executive director of the Port of Los Angeles.
The event will be the third hosted by Port of LA, but it will be the first to occur simultaneously in two locations. The other partners in the event include the ports of Hamburg, Busan, Shenzhen, Rotterdam, Barcelona, Montreal, Singapore and Felixtowe, along with Panama Maritime and the Indonesia Port Corporation. Together, these partners form the chainPORT initiative, a collaboration of leading ports launched in 2015 to digitally connect ports worldwide, share best practices and boost efficiency.
In Antwerp, the competition will run around the clock from October 11-13, and it will also offer challenges on process and document flow, sustainability and "education through gamification." Both sites offer expert coaching for the participants.