PortMiami Celebrates Opening of New Cruise Terminal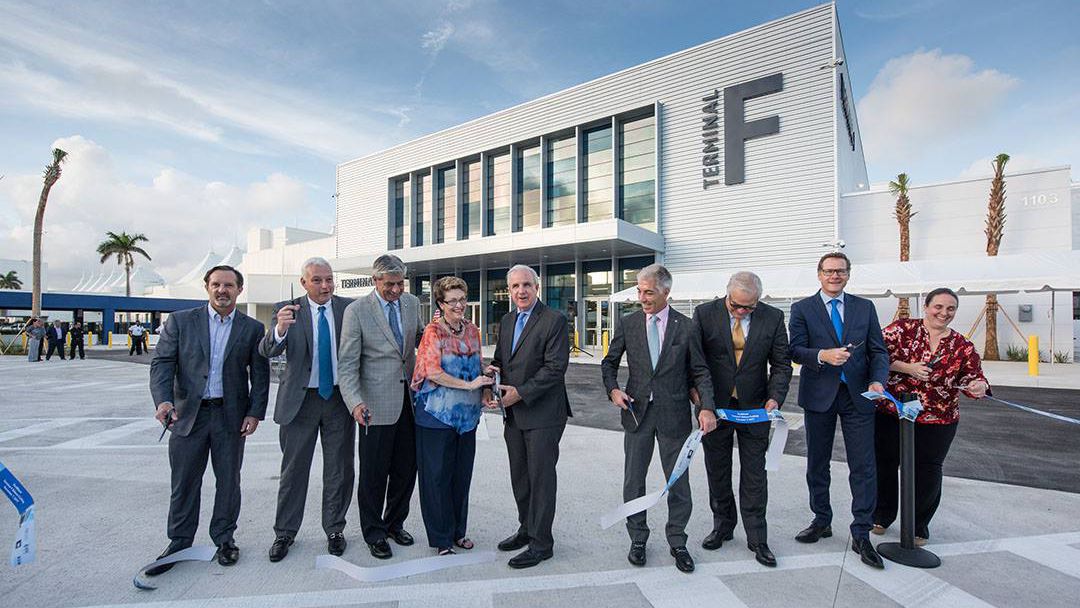 Last week, MSC Cruises and PortMiami celebrated the completion of the port's new Terminal F, which will accommodate two MSC vessels, the MSC Divina and MSC Seaside. The Seaside is MSC's new flagship and is due to arrive in Miami on December 21.
Miami Mayor Carlos Gimenez, port CEO Juan Kuryla, MSC Cruises USA chairman Rick Sasso, MSC Cruises USA president Roberto Fusaro and members of the Miami-Dade Board of County Commissioners were in attendance for a ribbon-cutting ceremony December 7 to inaugurate the new terminal's operations.
"It has been an exciting time for us at PortMiami, Miami's second largest economic driver and the undisputed Cruise Capital of the World," said Miami-Dade Mayor Carlos A. Gimenez. "MSC Cruises committed to homeport its 5,170 passenger vessel, MSC Seaside, at PortMiami and now that Cruise Terminal F is complete, the countdown begins for her arrival to Miami-Dade County December 21st. PortMiami is ready!"
The new two-story, 40,000 square foot building offers:
• A waiting area with seating for up to 1,500 guests
• 60 new ticket counter positions
• An 1,100 square foot VIP private waiting area for MSC Yacht Club suite customers on board MSC Seaside
• A dedicated 3,000 square foot special group lounge
• Facility advancements for embarkation including some of the smart ship technology available on MSC Seaside
"We are extremely proud to be the homeport of MSC Seaside and excited for her arrival on December 21," said PortMiami director and CEO Juan M. Kuryla. "We're thankful to MSC Cruises for entrusting PortMiami with their innovative cruise ships and we look forward to our continued long-term partnership."
PortMiami also has another new terminal under construction, the future Terminal A for Royal Caribbean. The futuristic new facility is due to be completed next year.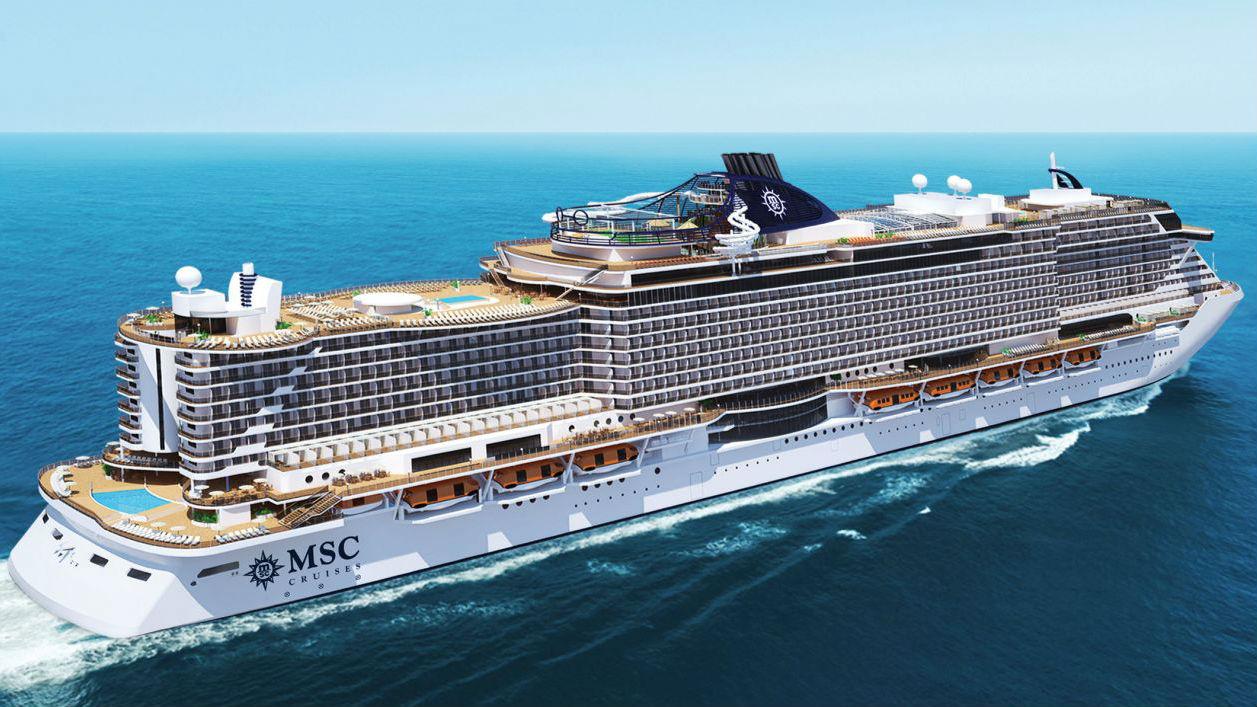 MSC Seaside (rendering courtesy MSC)
The Fincantieri-built MSC Seaside is intended to offer guests a closer experience with the sea, thanks to a high ratio of open deck space per passenger – including the widest open promenade on any ship – and a high percentage of balcony staterooms. Fincantieri says that she is also designed to generate more revenue opportunities for the shipowner, along with better efficiency: she is expected to consume about 25 percent less fuel than comparable ships. At 153,000 gt, she is the largest cruise ship that Fincantieri has ever delivered, and it is expected that her groundbreaking design will influence several of the shipbuilder's other upcoming vessels.