Port of Seattle Moves Ahead with Upgrades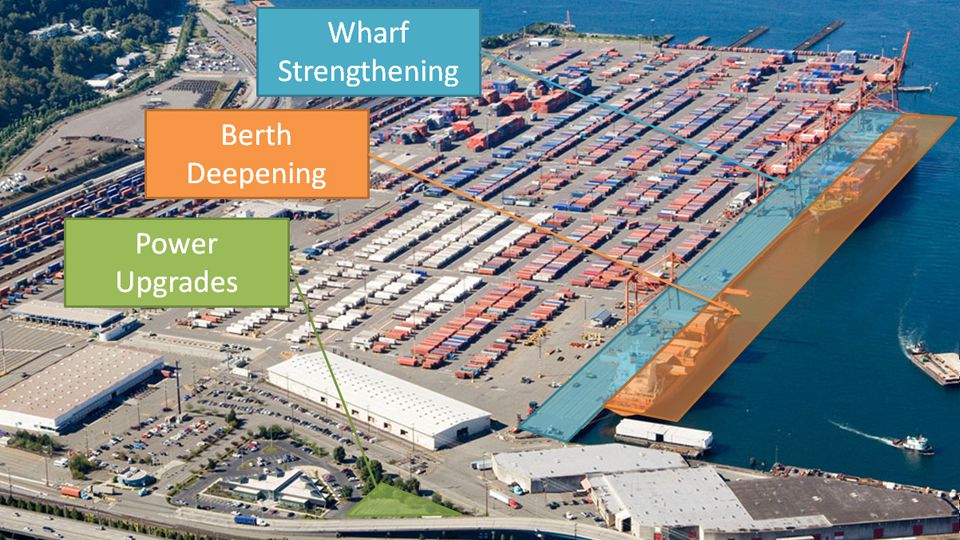 The Port of Seattle announced Monday that it is now accepting public comments on an Environmental Impact Statement for improvements at its Terminal 5, which will include berth deepening, dock strengthening and electrical upgrades to power larger cranes.
John Creighton, President of the Port of Seattle Commission, said that "we have to be at the top of our game if we hope that the Puget Sound will continue to be a competitive gateway. It's a constant arms race in the industry . . . Modernizing Terminal 5 will allow us to keep good paying middle class jobs in our region. We encourage the public to weigh in over the next 30 days with their comments about the proposed improvements."
With the opening of the New Panama Canal locks this summer, Asian shippers will be able to access liner services on an enlarged all-water route to Gulf Coast and East Coast markets, potentially on larger vessels and at lower cost. West Coast ports are moving to invest now in order to offset the new competition – and to keep up with their neighbors in British Columbia. The Port of Vancouver is a perennial competitor to the ports of Seattle and Tacoma, which have joined together to form the Northwest Seaport Alliance to increase economies of scale. They have jointly called for a billion dollars of investments over the next ten years to improve their ability to attract the business of shippers and carriers.
The Port of Seattle recently hosted the 18,000 TEU CMA CGM Benjamin Franklin on a trial call at Terminal 18; the facility has six cranes capable of lifting to 145 feet, limiting the stack height for the vessels it can serve (the Franklin can accommodate boxes stacked to 170 feet).
The Franklin holds title as the largest container ship to call at a West Coast port, and she was slated to begin a regular rotation between Asia and California, but CMA CGM has since canceled plans for the regular ULCV service. She has been redeployed to Asia-Europe routes.
Still, Seattle's port officials foresee a general trend of larger and larger vessels. "The entire cargo industry is upsizing to big ships. To keep the Puget Sound gateway competitive, we must invest in our terminal facilities and road and rail networks to efficiently handle these larger vessels and additional cargo," Creighton said in a statement last year.