Port of Antwerp Hones in on "One Belt One Road"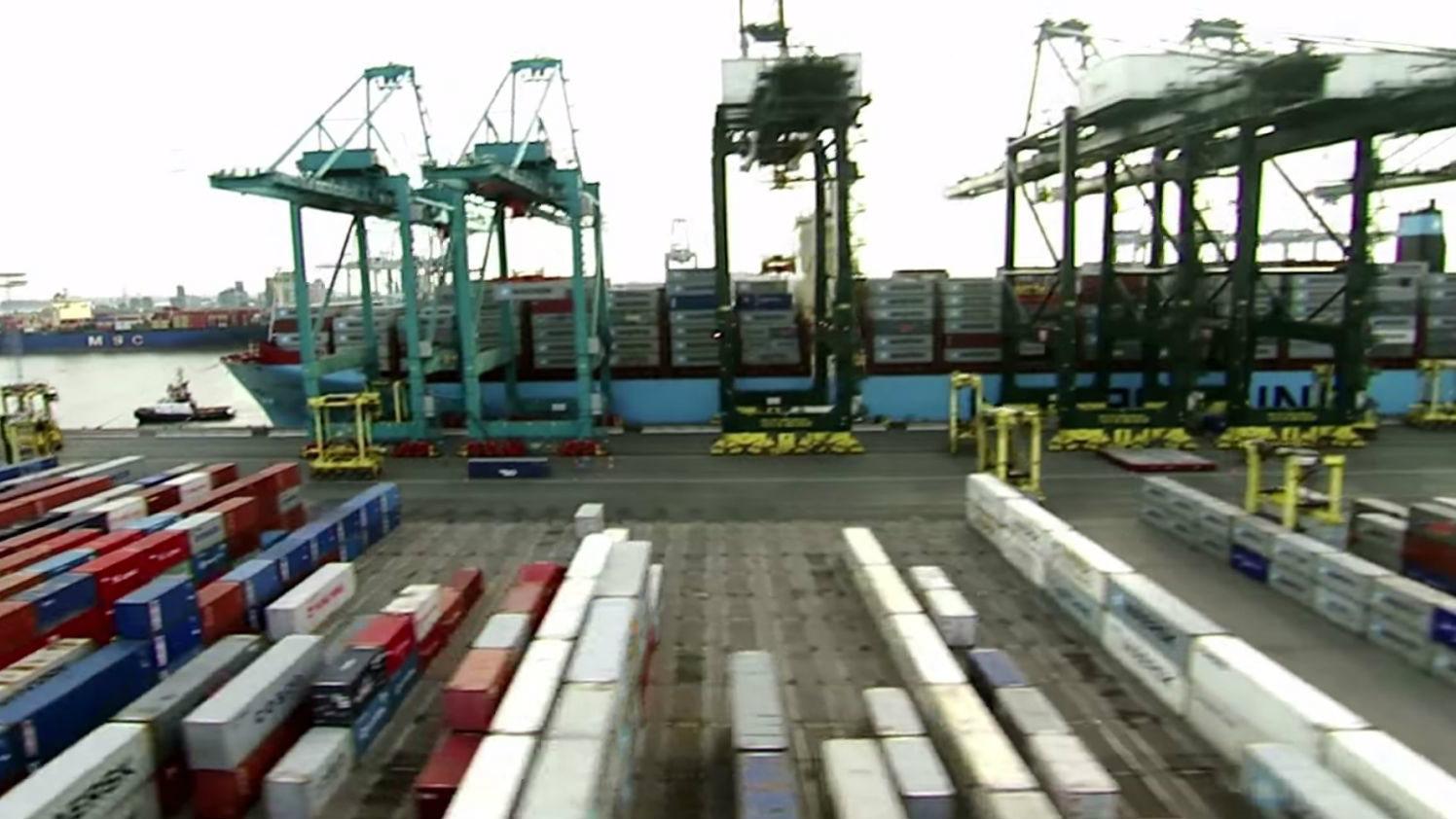 "One Belt, One Road" is a Chinese development strategy launched at the end of 2013, which focuses on connectivity and cooperation among countries primarily in Eurasia. It has two main components; the land-based "Silk Road Economic Belt," and the ocean-going "Maritime Silk Road." The Port Authority of Antwerp is setting up a special taskforce to investigate cooperation as.Antwerp has the potential to play a significant role in both routes as a major trading hub.
During the recent state visit to China by King Philippe of Belgium, the country applied to join the new Asian Infrastructure Development Bank, which is the investment bank behind the strategy.
Joining the Asian Infrastructure Development Bank has great significance for the port of Antwerp, which has put great efforts into expanding its market share in China. The Chinese president Xi Jiping told the Belgian visitors – who included Marc Van Peel and Eddy Bruyninckx, the chairman and CEO of Antwerp Port Authority respectively, that he foresees that Antwerp will play an important role to play in the development of the New Silk Road. The strategy that will link European and the Middle East to the economic centers of China and other countries in South-East Asia including other countries around the Indian Ocean. The port of Antwerp will establish a taskforce this month.
Chinese presence
Meanwhile, the port of Antwerp is already a prominent player in the China trade and has a permanent representative in Shanghai that works for its interests. On June 29, the Port Authority signed a collaboration agreement with the China Development Bank and the Chengtong Holdings Group to look for a suitable site in the port of Antwerp to set up an EU-Africa-International Trade & Logistics Hub Center.
He Lifeng, vice-chairman of the National Development and Reform Commission called on the European Commission in Brussels to support the One Belt One Road. Following the program in Brussels, He Lifeng paid an extended visit to the port of Antwerp.
Strategic collaboration
This week representatives of two subsidiaries of Antwerp Port Authority – Port of Antwerp International (consultancy) and APEC, a training center are due to visit the port of Baku in Azerbaijan to sign a collaboration agreement. In Oman, Port of Antwerp International together with RentAPort has long been active in developing the port of Duqm, which is a hub for trade between the Persian Gulf, the Red Sea, Japan and Korea, Southeast Asia and Africa.