Plastic Waste Cleanup System Heads for Pacific Garbage Patch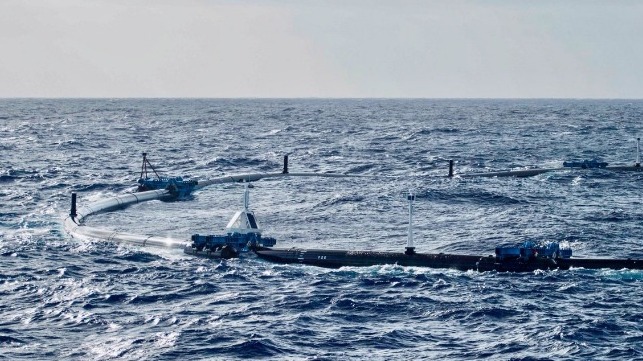 A project to remove plastic from the Great Pacific Garbage Patch has received the green light to deploy after successful round of testing off the coast of California.
In a social media post Tuesday, environmental NGO The Ocean Cleanup reported that it has "a go" to move forward with the project. Tests conducted with the help of a Maersk Supply Service offshore tug were successful, fulfilling key requirements for the snake-shaped system, like its u-shaped formation; its speed through the water; its ability to reorient itself when wind and wave directions change; and its resistance to damage in the harsh Pacific Ocean environment.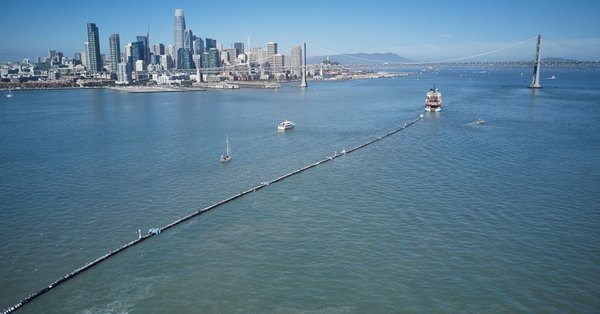 The first full-scale Ocean Cleanup system departs San Francisco, Sept. 8 (Ocean Cleanup)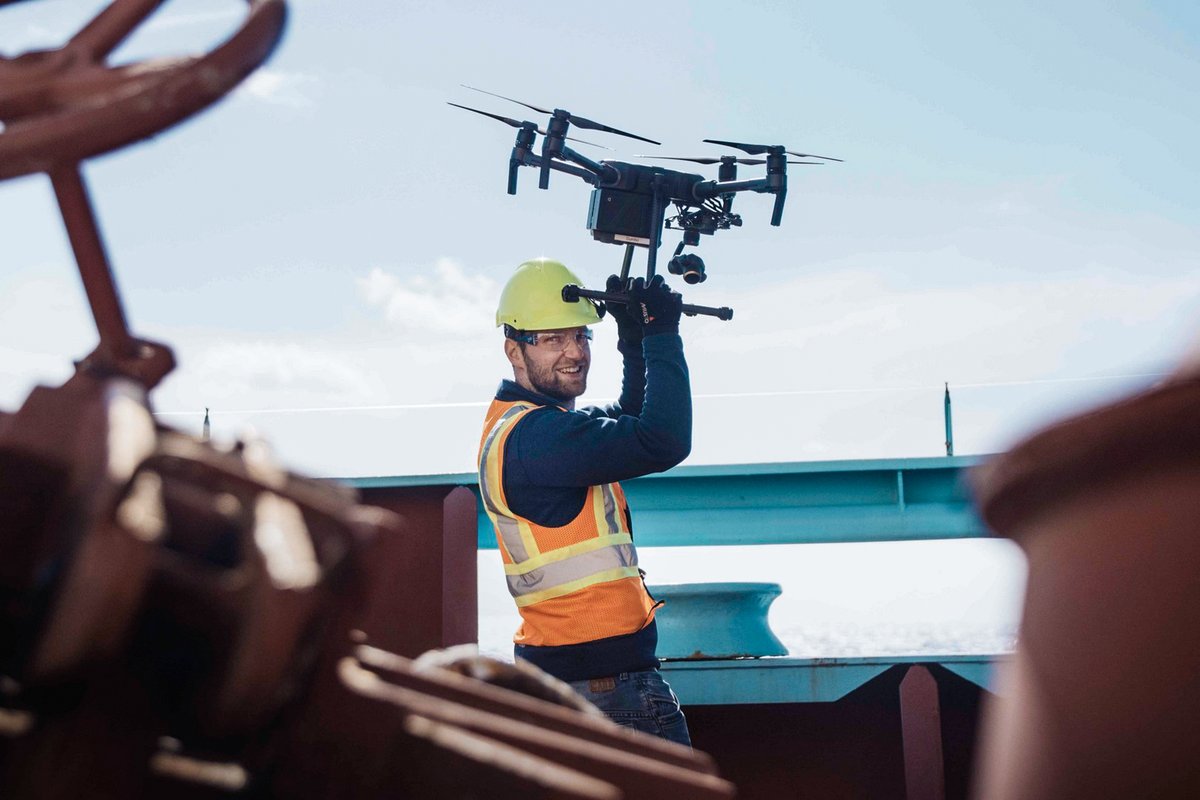 The crew used drones and autonomous surface vessels to examine the system's performance during initial trials
The system reconfigured for towing and under way for the Garbage Patch (Boyan Slat / Ocean Cleanup)
The system was back into its towing configuration and under way for the Great Pacific Garbage Patch by Wednesday morning, making two to three knots. The transit is expected to take several weeks. The time-limited campaign should last until mid-November, based upon Ocean Cleanup's announcement of a 60-day test period.
The Ocean Cleanup's plastic removal system relies upon ten-foot-deep floating screens to collect debris for recycling. The screens are suspended from a flexible boom measuring about 600 meters long, which is arranged in a U-shape to catch waste from the passing current. It is designed to collect up to one ton of plastic per week under optimal conditions. Ocean Cleanup asserts that if deployed worldwide, and combined with onshore waste control, the system could remove 90 percent of the world's ocean plastic pollution.
Improperly handled shoreside plastic waste enters the sea at a rate of roughly 90,000 to 270,000 tons per week, according to an estimate published in Science in 2015. Researchers at the Helmholtz Centre for Environmental Research believe that ten river systems in Asia and Africa account for as much as 95 percent of ocean plastic pollution worldwide, and the Ocean Cleanup estimates that about 85 percent of the total comes from Asian population centers.