Pirates Abduct Eleven from Container Ship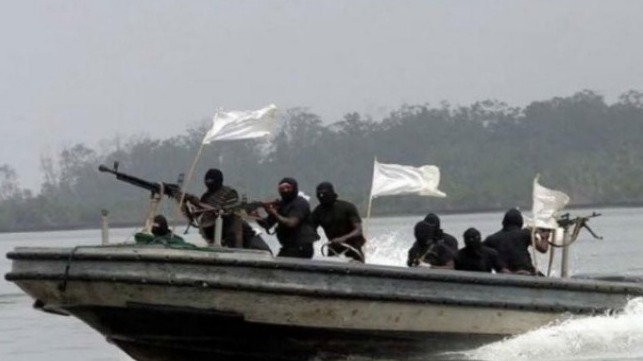 Pirates have seized 11 crewmembers from the container ship Pomerenia Sky off the coast of Nigeria.
The Liberia-flagged vessel was headed for the Nigerian port of Onne on Saturday morning when the attack occurred, reports ship manager Midocean (IOM). Those abducted include eight from Poland, two Filipinos and a Ukrainian. Nine crew members remain on board the vessel and are reportedly unharmed, and the vessel has sailed to safety.
The region has seen a spate of attacks. On October 17, a product tanker at anchorage off Lagos was approached by armed pirates. They halted their attempt at boarding when detected. Two pirates boarded another tanker on October 14 but jumped overboard and escaped when the alarm was raised by the crew.
In September, pirates kidnapped 12 crewmembers from the Swiss bulk carrier Glarus in Nigerian waters. The vessel was carrying wheat between Lagos and Port Harcourt in the Niger Delta, and the attack happened around 45 nautical miles south west of Bonny Island. The pirates apparently used long ladders and cut the razor wire on deck to gain access to the vessel and destroyed the ship's communications equipment before leaving. The crew were finally released last Friday.
In August, the product tanker Pantelena went missing in the Gulf of Guinea. The crew were held captive for nine days.
The second quarterly report from the ICC International Maritime Bureau, released in July, states that six separate incidents of crew kidnapping had occurred so far in 2018, involving 25 crew members, all in the Gulf of Guinea. The Bureau highlights the area as high-risk and states that the true number of incidents in the Gulf of Guinea may be significantly higher than reported.
According to Oceans Beyond Piracy, 100 seafarers were kidnapped in the waters off the Gulf of Guinea last year.