Piraeus to Upgrade Cruise Infrastructure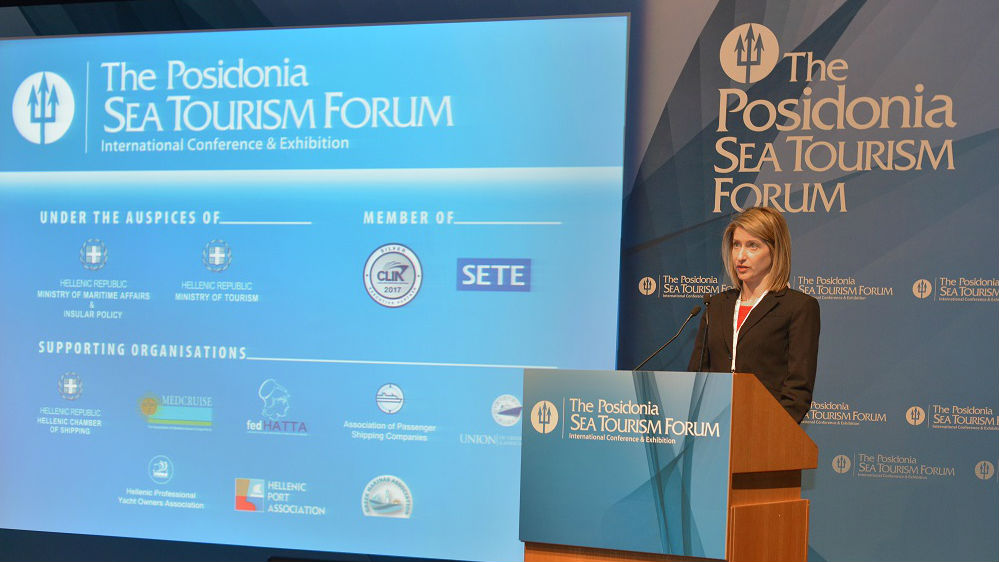 The Piraeus Port Authority (PPA) is investing Euro 294 million ($330 million) over a five-year period to upgrade its existing infrastructure and help it increase its competitiveness in the lucrative East Med cruise sector.
Details of the plan were presented during the 4th Posidonia Sea Tourism Forum by Theodora Riga, Manager of Strategic Planning & Marketing Department at PPA.
A significant part of the investment will support Greece's cruise sector by expanding the Southern port with capacity for four new cruise berths, up to 400 meters (1,300 feet) each.
The plans also include the development of hotels, shopping malls, restaurants and other auxiliary services designed to establish Piraeus Port as a key East Mediterranean cruise line homeport.
"New value added services for the cruise lines and passengers are at the core of Piraeus Port Authority's vision to promote overall product awareness in the Chinese market and act as a facilitator to capture higher volumes of tourists from the Far East," said Riga.
In April, PPA's CEO Captain Fu Chengqiu welcomed the port's first group of 250 Chinese tourists at a special event on the Celestyal Olympia cruise ship before they began a cruise from Piraeus to the Greek islands.
Currently, Piraeus has 2.8 kilometers (1.7 miles) in quay length with a draft of up to 11 meters tide free. It has around 10 simultaneous berthing places. The expansion plans would strengthen the Port's capacity by roughly 50 percent.