Piracy Attempt Thwarted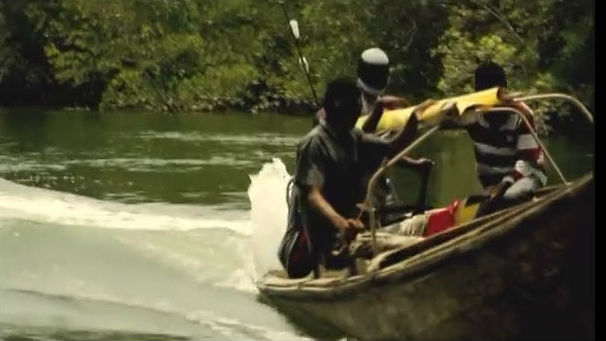 The crew aboard the Philippine-flagged M/V Cecilia V thwarted a piracy attempt off the Davao del Sur province on October 10.
According to Sarangani Coast Guard officials, nine pirated approached the ship on two motorized boats. Captain Elvy Elim spotted the pirates as they approached his vessel and ordered his 22 crewmembers to close all possible entry points and lock themselves in their rooms.
Elim then notified the coast guard that there were pirates approaching his ship.
The pirates reportedly walked around the ship for close to an hour trying to enter its rooms and asking for food. The coast guard's response team arrived on the scene about one hour after Elim's distress signal, but the pirates had already fled the scene.
Maritime piracy has skyrocketed in Southeast Asia this year. In July, the Regional Cooperation Agreement on Combating Piracy and Armed Robbery against Ships in Asia (ReCAAP) said that incidents of piracy and armed robbery had risen 18 percent during the first half of 2015.
Last week, the Philippines, the U.S. and five other nations participated in a five-day naval exercise to combat rising regional piracy. The Singapore-based Southeast Asia Cooperation and Training Exercise (SEACAT) included more than 100 U.S. sailors and personnel from the Philippines, Singapore, Brunei, Malaysia and Thailand. Bangladeshi navy officials also observed the exercises.
The Cecilia V was carrying 950 metric tons of copra from Davao to Santos City.