Photos: USCG Escorts Disabled Freighter into New York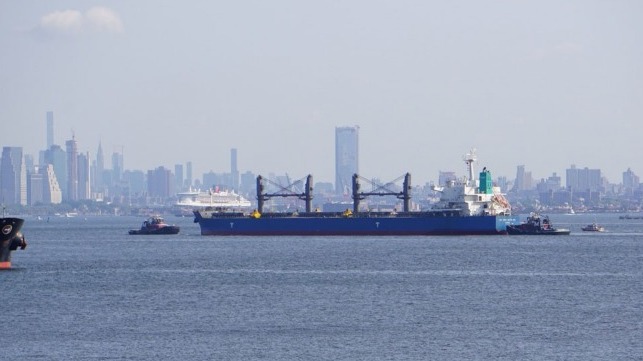 On Friday, the U.S. Coast Guard helped arrange a tow for the disabled freighter GDF Suez North Sea, which suffered a loss of propulsion about 100 nm off the Port of New York and New Jersey (PNYNJ).
At about 2100 hours on Tuesday, Coast Guard Sector New York learned that the North Sea had suffered a loss of propulsion and was adrift off the Eastern seaboard. She had 21 crewmembers and a cargo of cement on board.
The freighter's crew spent the next two days attempting to make repairs, but on Thursday, they determined that they would not be able to solve the problem on their own. On Friday morning, the USCG dispatched an HC-144A Ocean Sentry from Air Station Cape Cod to keep watch on the vessel and maintain communications with the crew, and the shipowner arranged for a tow.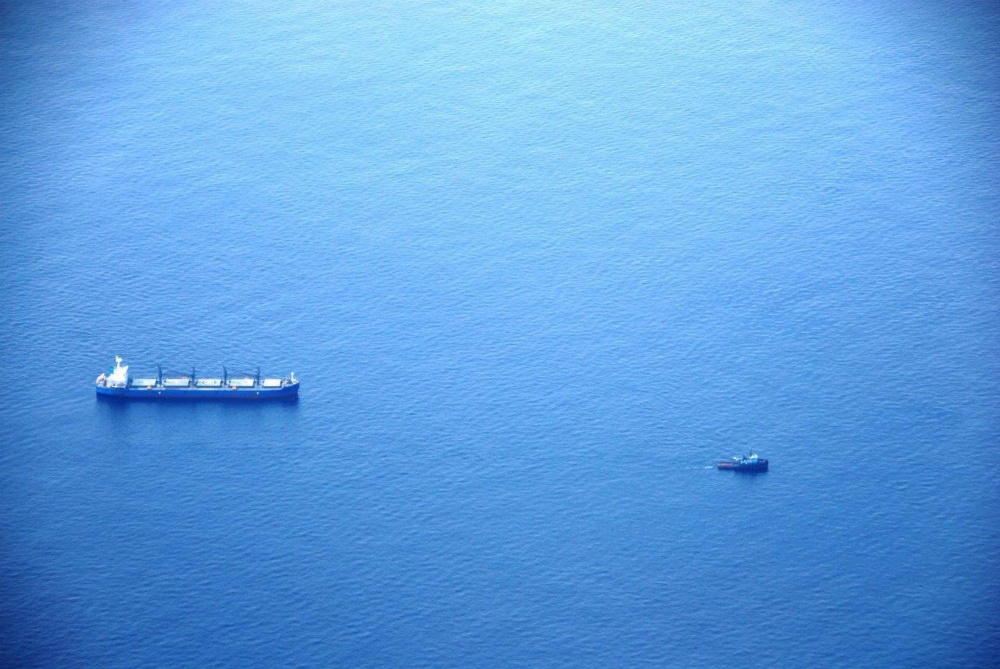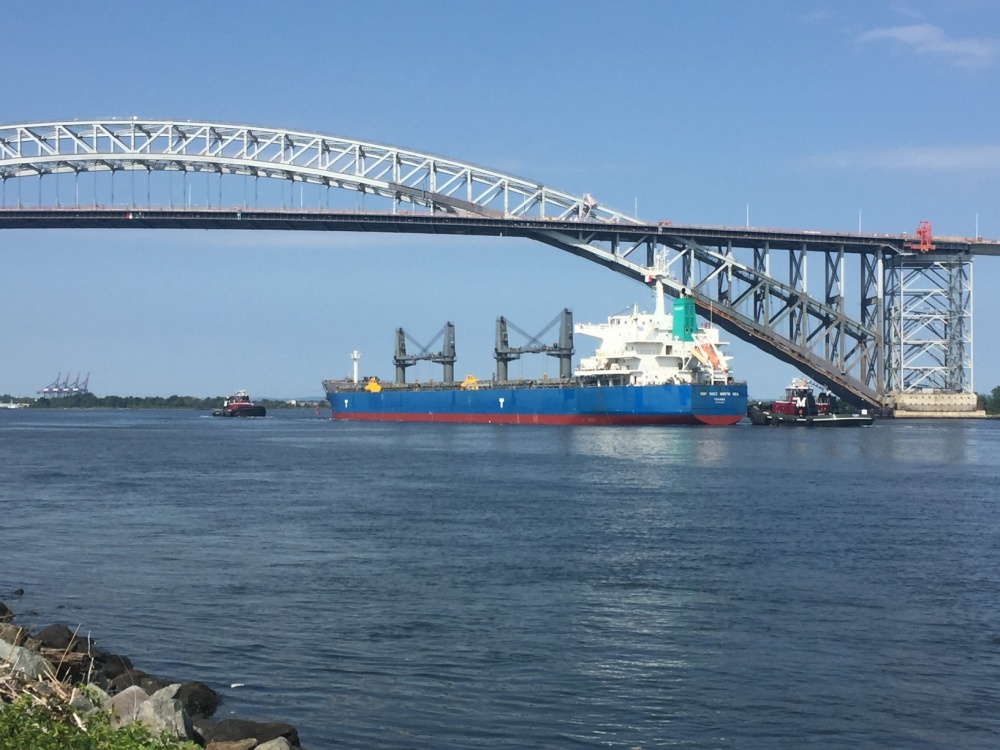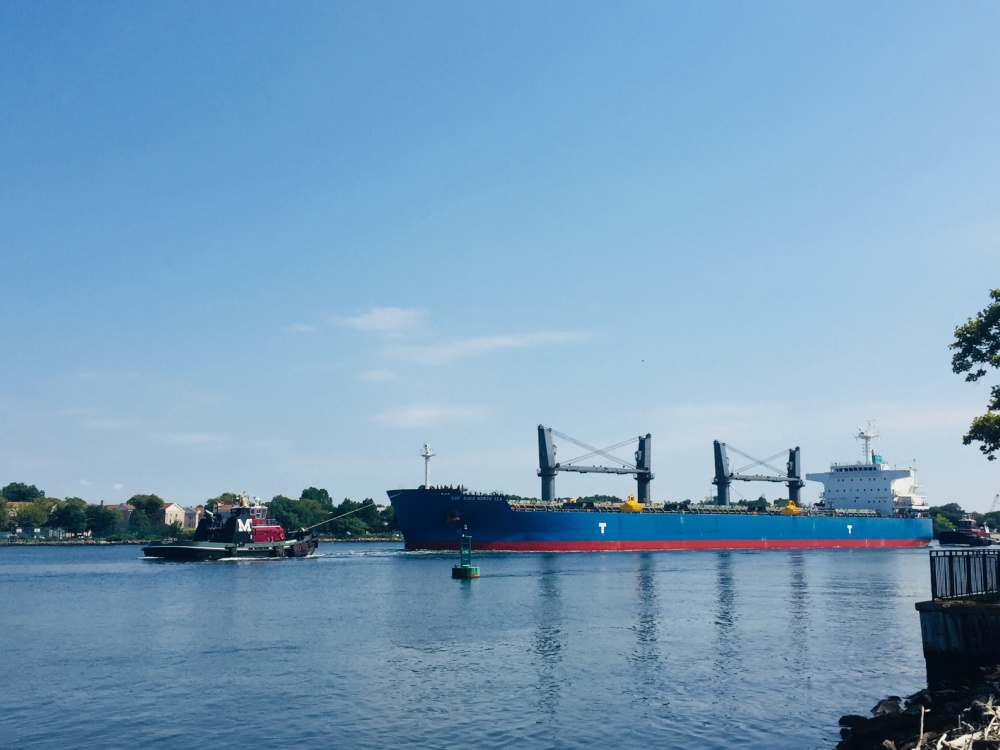 The DonJon Marine tug Atlantic Salvor arrived on scene Friday morning and took the North Sea in tow at about 1230 hours. Upon the vessel's arrival at Ambrose Channel, the Coast Guard directed the use of three tugs to tow the disabled vessel into New York Harbor and to its berth in Newark. The Coast Guard VTS coordinated and managed this evolution with USCG boat crews providing a safety escort.
"There is nothing routine about taking a loaded freighter under tow offshore and bringing her safely into port," said Capt. Jason Tama, commander of Coast Guard Sector New York. "This was a successful team effort involving a number of port partners and commercial salvage assets from the Port of New York and New Jersey. We are grateful to all involved for their professionalism and duty to protect the crew, the vessel, and the port."
As of Monday evening, the GDF Suez North Sea remained moored at PNYNJ.
The prefix "GDF Suez" is a holdover from 2015, when the French energy company of the same name became Engie. There are still three vessels carrying the charterer's previous name - the LNG carriers GDF Suez Cape Ann and GDF Suez Point Fortin and the freighter GDF Suez North Sea. Each is owned and operated by a different firm.