Photos: Shipwreck from Age of Sail Washes Up in Florida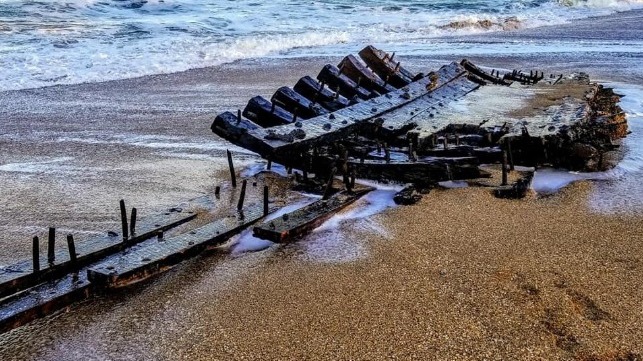 [Brief] On Tuesday, a section of the hull of an old wooden ship washed up on Ponte Vedra Beach in St. Augustine, Florida. The source and identity of the 48-foot-long segment is unknown, and a local maritime heritage group is working fast to save the wreckage.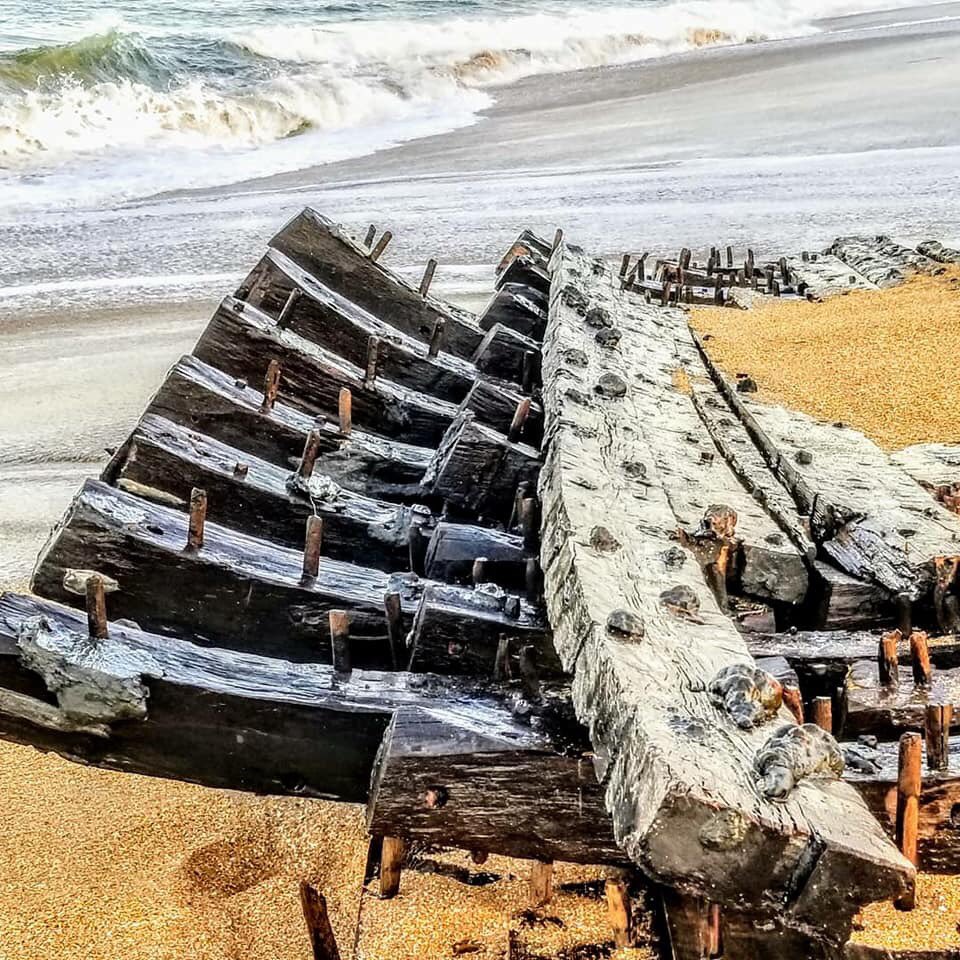 Lynne Erickson / Facebook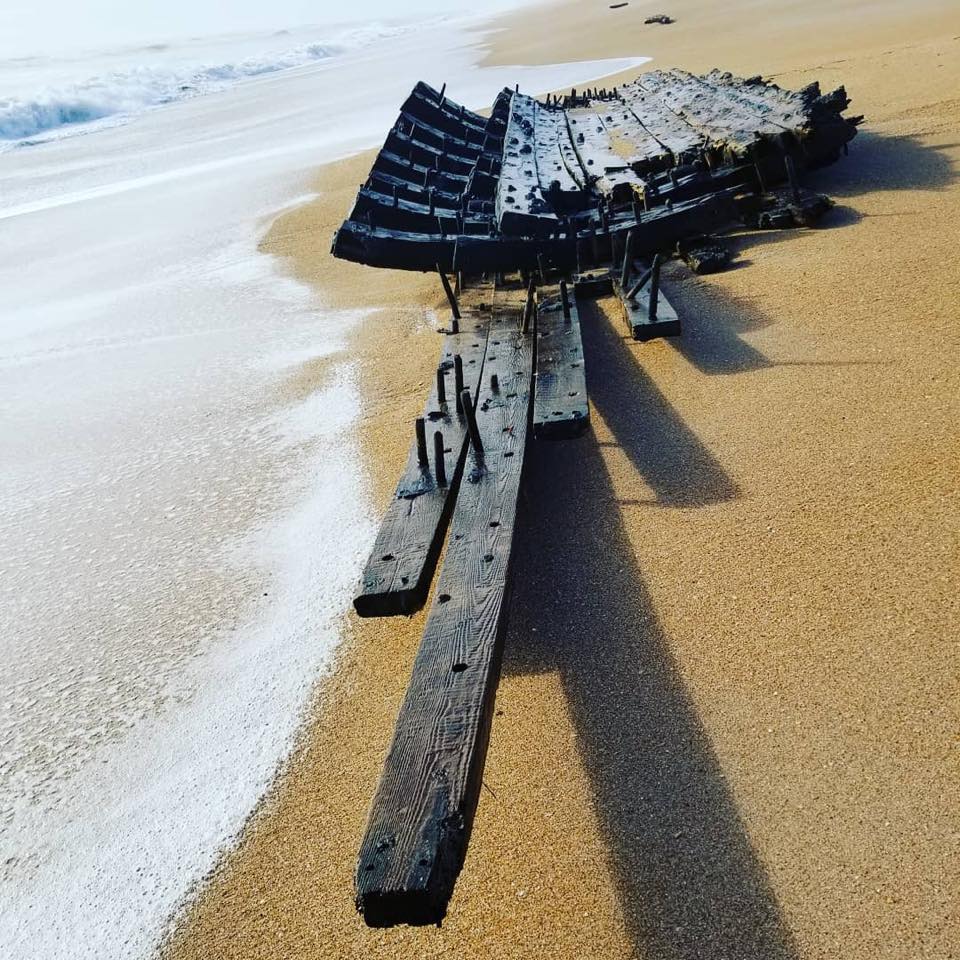 St. Johns County Sheriff's Department
St. Augustine Lighthouse and Maritime Museum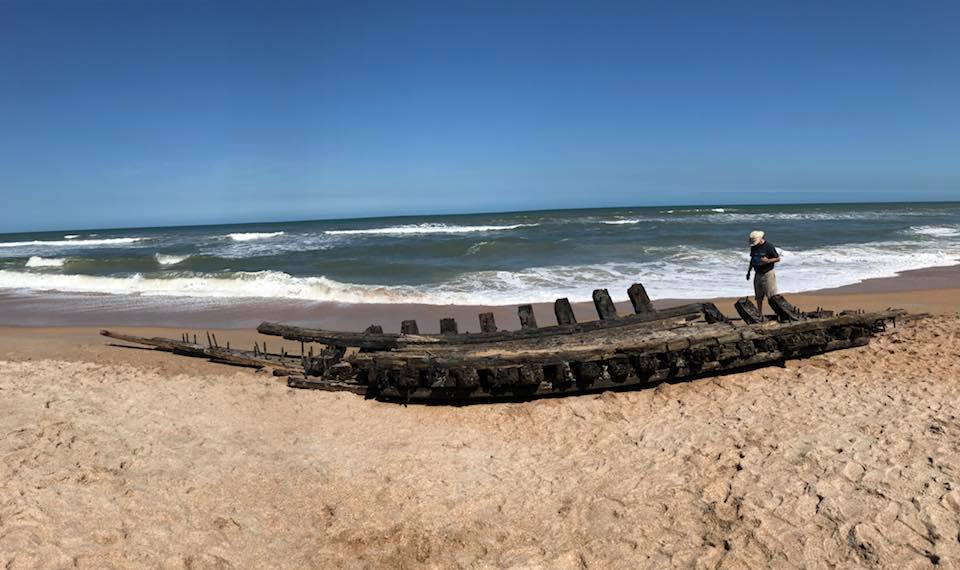 St. Augustine Lighthouse and Maritime Museum
As the artifact is considered the property of the state of Florida, archaeologists with the St. Augustine Lighthouse and Maritime Museum had to ask permission from officials in order to move it. On Thursday, the group secured the go-ahead to pull it up the beach and away from the surf zone. Just in case, they have taken photographs and measurements that will allow them to create a 3D model of the wreckage.
Brendan Burke, an archaeologist working with the team, told local media that the use of iron fasteners in the frame's construction would help to narrow down the vessel's era. His colleague Chuck Meide said that it likely dated back to the 1800s, like most other wrecks off the coast of Florida, though it could be from an earlier period.