Photos: Hagfish Spill Closes Highway in Oregon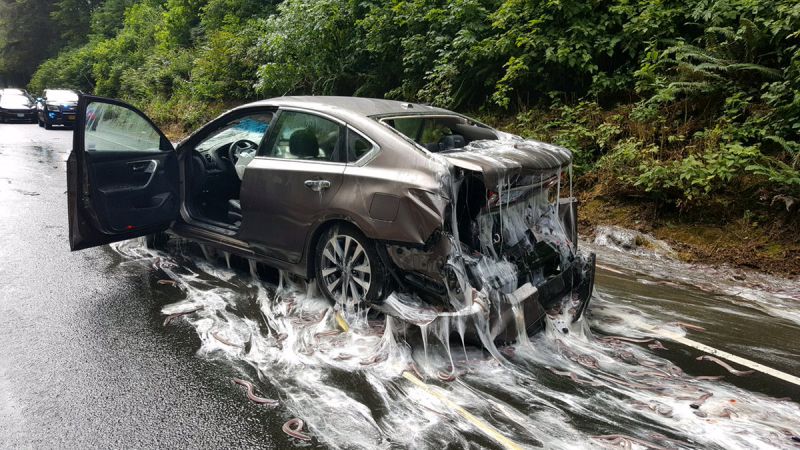 Emergency responders with the Oregon Department of Transportation and the State Police found themselves handling an unprecedented traffic accident on Thursday: a spill of 7,500 pounds of live hagfish, spread all over Highway 101 near Depoe Bay.
The hagfish were loaded on a truck and bound for shipment overseas. The driver was approaching a construction zone, and when he braked, multiple containers spilled off the truck and into the oncoming lane. Five cars were damaged in a chain-reaction collision, including several that were thoroughly coated with slime.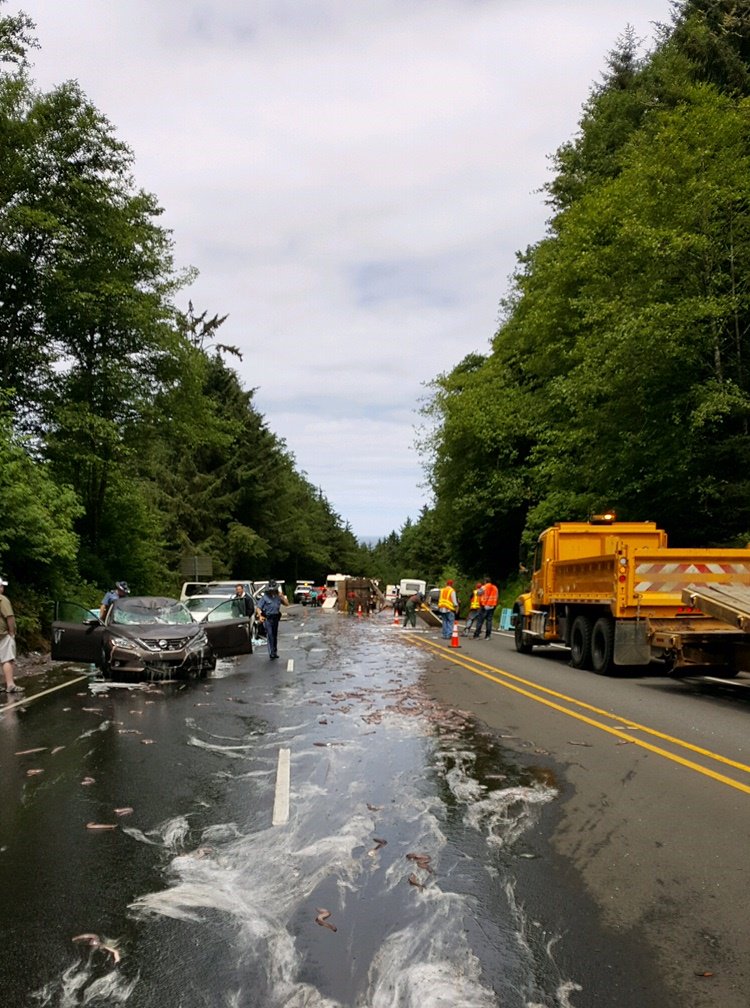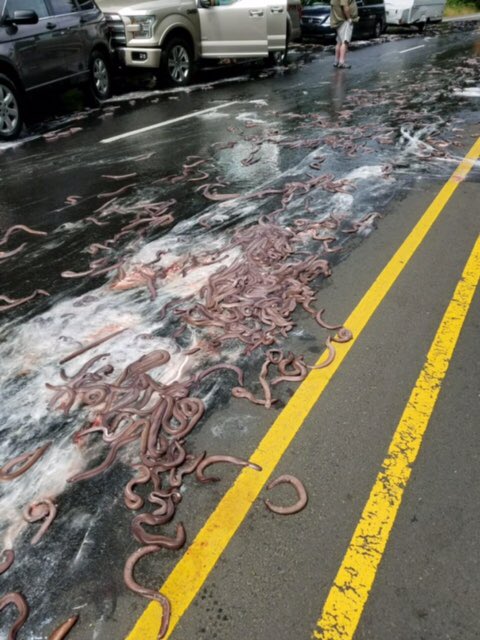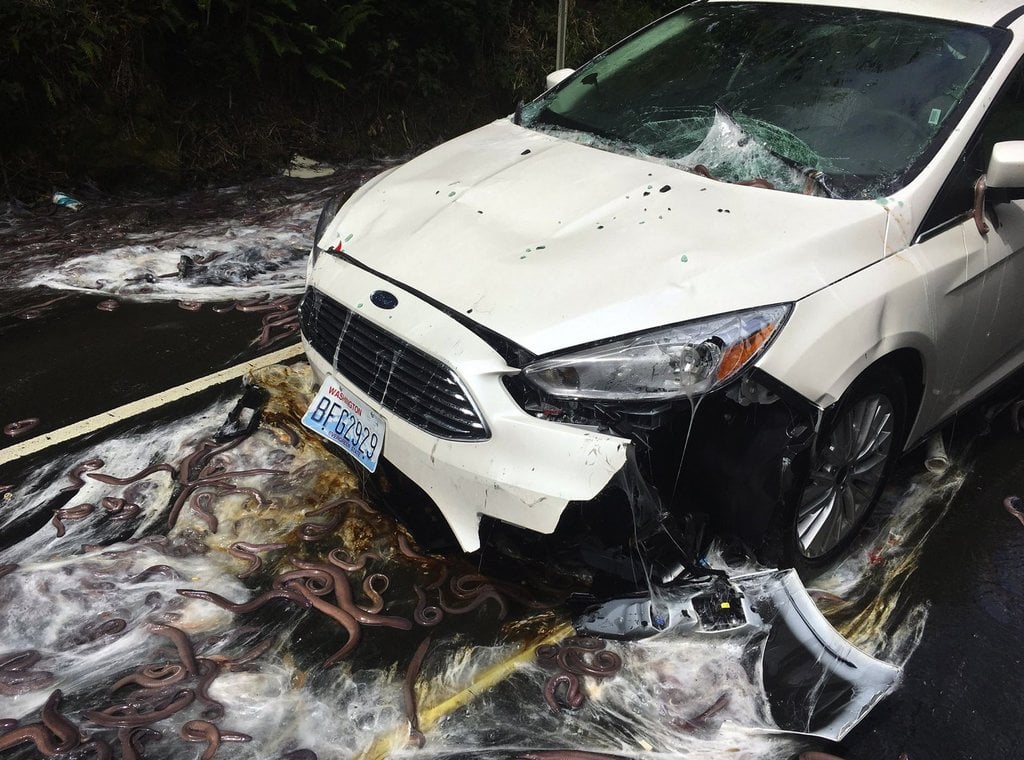 Hagfish are a prehistoric species, a bottom feeder with a preference for dead fish. They are considered a delicacy in South Korea – the ultimate destination for the ill-fated shipment from Depoe Bay – but stocks off the Korean peninsula have been heavily depleted by overfishing, creating a strong market for imports.
The hagfish produces copious amounts of thick, tenacious slime when disturbed. The substance is used to fend off predators like small sharks, which find their gills smothered in goo if they attempt to attack. The slime has unusual properties that are of interest to researchers: it is actually composed of tiny fibers of protein, and it is very tough and resilient. Potential applications of a synthetic version could include stretchy fabrics; ultra-strong fibers for engineered products; cosmetics ingredients; and contact lenses, among other purposes.
As for the roadway, it was reopened after responders used a bulldozer and firehoses to clear the hagfish off to the side. The accident will result in some unusual insurance claims, and – as the Oregon State Police joked in a Twitter post – a few awkward conversations with the drycleaners about soiled uniforms. The slime is notoriously hard to remove.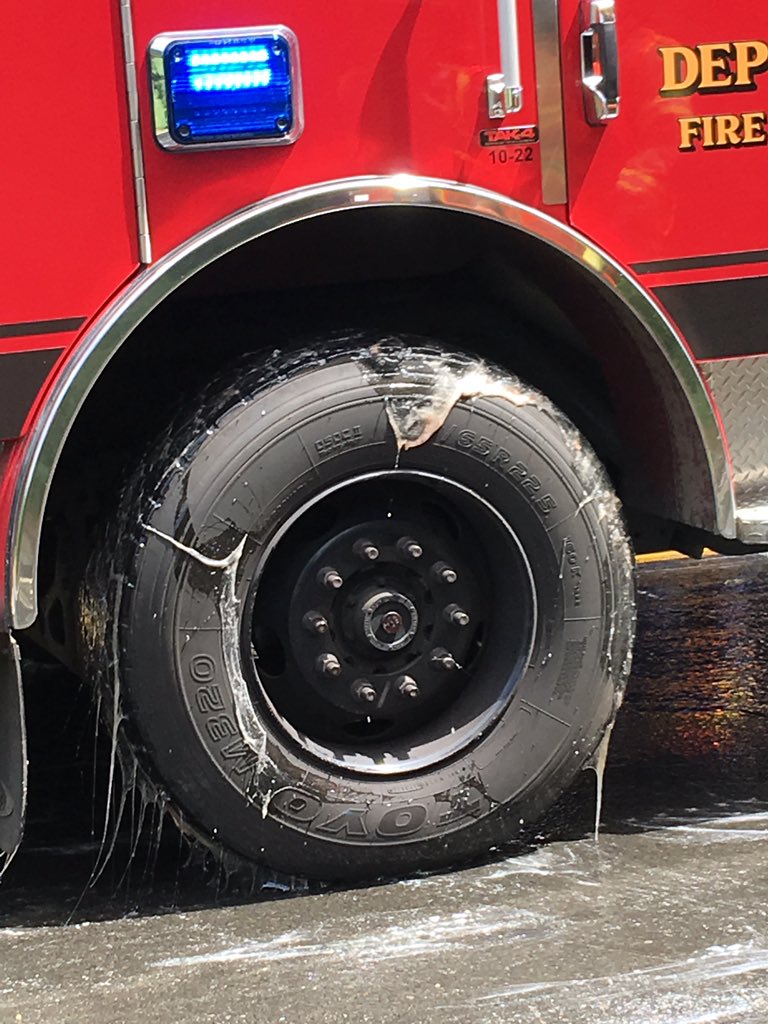 Thanks @OregonDOT pic.twitter.com/SmwHtWLeQ3

— Depoe Bay Fire Dist. (@DepoeBayFire) July 13, 2017
Operation eel cleanup with @OregonDOT 2 lanes now open pic.twitter.com/Lj2oIAzsFf

— Depoe Bay Fire Dist. (@DepoeBayFire) July 13, 2017