Photos: Coast Guard Intercepts Smugglers off Puerto Rico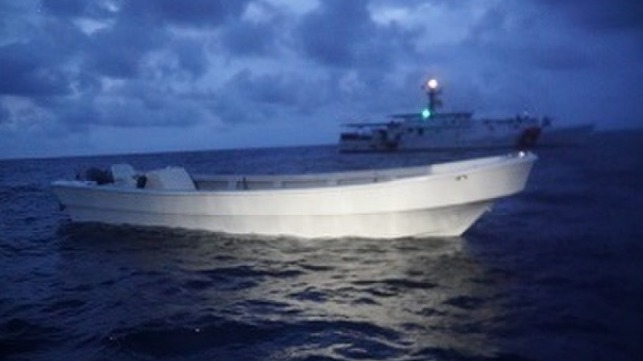 On Thursday, the crew of the U.S. Coast Guard cutter Joseph Tezanos turned over three suspected smugglers and about $3.5 million in cocaine to the Drug Enforcement Administration in San Juan, Puerto Rico.
The mission started Saturday night when an HC-144 patrol aircraft spotted a go-fast vessel moving towards Puerto Rico without any lights on. The Tezanos diverted to intercept the boat and deployed its small boat to chase down the craft. During the chase, the HC-144 aircrew saw the occupants of the go-fast throwing bales of suspected contraband over the side.
After a pursuit, the Tezano's boat crew boarded the go-fast and apprehended the three men on board. They also recovered four bales of drugs from the water, and a helicopter aircrew out of Air Station Borinquen found three more. Altogether, the shipment totaled to about 112 kilos of cocaine, an amount that would be worth more than $3 million on the street.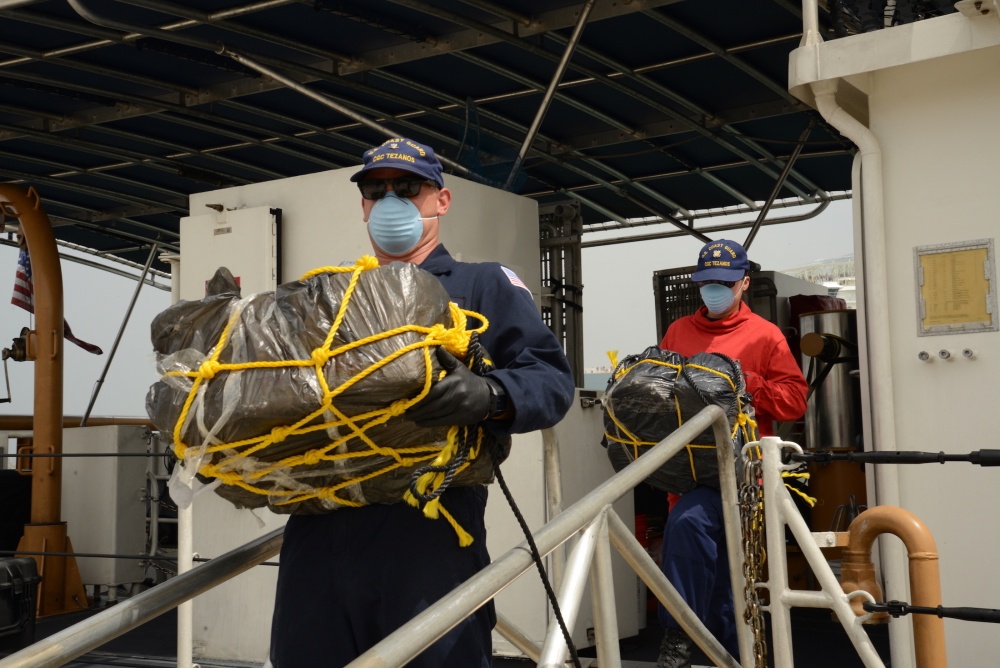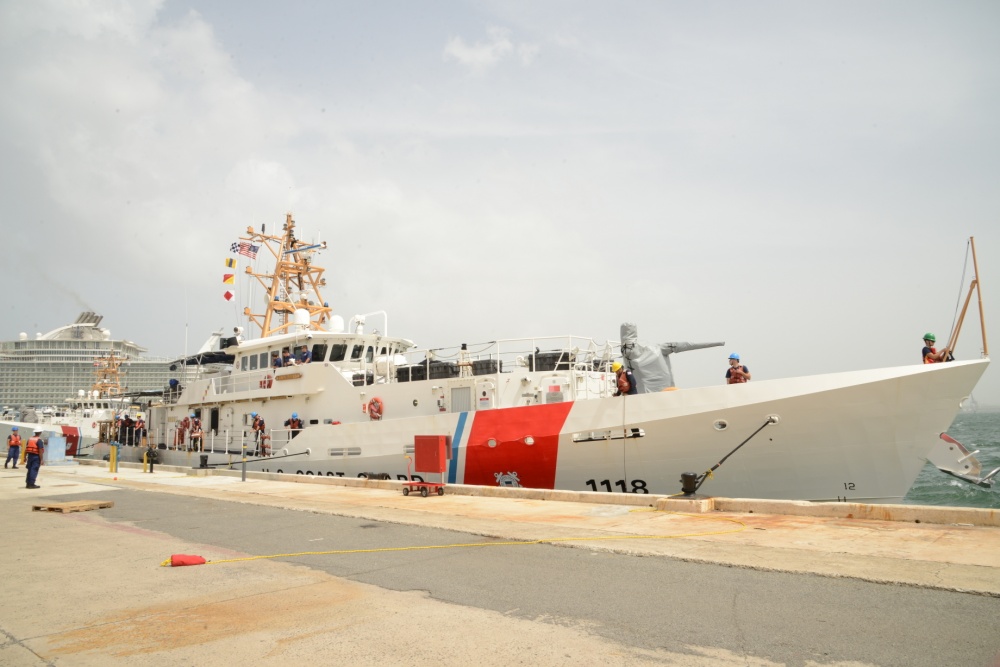 As for the go-fast boat, the Tezano's crew destroyed it as a hazard to navigation.
The Joseph Tezano is a recently built Fast Response Cutter based out of San Juan, and she bears the name of an enlisted coastguardsman who served with distinction in World War II. She made headlines in 2016 for her role in the response to the fire and grounding of the Caribbean Fantasy, which required the evacuation of more than 500 passengers and crew.