Panama Canal Signs Agreement with Port of Itaqui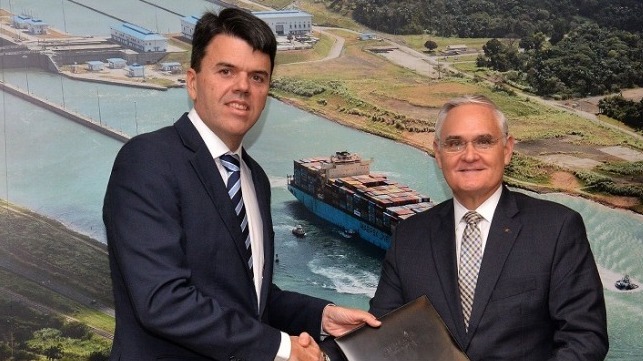 The Panama Canal signed a MOU with Port of Itaqui, located in the northeastern region of Brazil, to promote the shipment of grain, soybeans and other cargoes in the commercial route between the north of Brazil through the Panama Canal to destinations located in the Pacific Ocean.

The Port of Itaqui, located in São Luís, Maranhão, is the Brazilian port closest to the Panama Canal and has the infrastructure and connectivity necessary to move these exports to markets in Asia. With this agreement, the Panama Canal is looking to promote the use of the Panamax Locks for grain transits originating in northern Brazil and traveling to markets in Asia.
The agreement will allow the Panama Canal and Port of Itaqui to conduct joint marketing activities and exchange market studies and information on trade flows to support modernization and improvement programs.

Brazil ranks among the main producers of grain worldwide, and growth prospects are encouraging. In 2017, the port moved 19.1 million tons of cargo, becoming an important logistic corridor for the central-western region of Brazil. The MOU's signing comes at a time when Brazilian grain exporters are enjoying considerable increases in shipment volumes.
Dry bulk vessels transporting grains and other dry commodities accounted for roughly 22.2 percent of the Panama Canal's total oceangoing commercial transits during its fiscal year 2018 (from October 1, 2017 to September 30, 2018).