OOIL Positive About COSCO Deal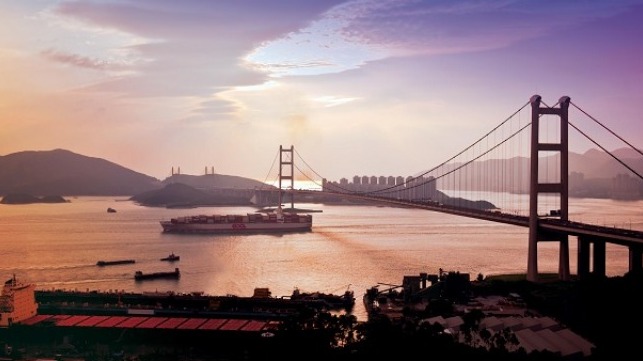 In announcing a first-half loss of $10.3 million, the leadership of Hong Kong-based shipping and logistics company Orient Overseas (International) Limited is positive about the group's upcoming acquisition by COSCO Shipping.
OOIL owns one of the world's largest international integrated container transport businesses, which trades under the name OOCL. As at June 30, 2018, the Group had total liquid assets amounting $2.2 billion and total indebtedness of $4.2 billion.
On July 13, a joint offer made by COSCO Shipping and Shanghai International Port to acquire all the shares of OOIL achieved the necessary level of shareholder acceptance to become unconditional.
"In a rapidly consolidating industry, I believe that this transaction offers tremendous opportunities both to OOIL and to the wider COSCO group," said outgoing OOIL Chairman CC Tung. "Together with greater scale and with increased financial resources, we will be able to combine the complementary strengths of our two liner businesses and COSCO's terminal business and thereby to create an industry leader, providing the widest of networks and the best of service to our customers."
Incoming Chairman of OOIL, Captain Xu Lirong, was also positive: "In the face of intensifying market competition, mergers and acquisitions in the global container industry have gathered momentum in recent years. This transaction is a common choice for both sides to follow the development trend of container shipping industry and realize sustainable development. I believe that after OOIL becomes a member of COSCO Shipping, we can effectively combine the respective strengths of OOIL and COSCO Shipping Lines and optimize our global network, thereby achieving greater economies of scale and synergies."
OOIL will continue to be headquartered in Hong Kong.
 
Tung said was positive about industry growth and the slow and steady recovery that began in late 2016. "However, the financial results for the current reporting period reflect not only the positive growth story, but also some of the significant challenges that we have been facing. Supply side growth continued at a significant pace, with total capacity levels remaining a risk factor in the future, even if newbuilding deliveries look likely to reduce markedly in the coming two to three years. Increased costs have also hurt profitability: the higher price of oil has increased fuel costs, and equipment repositioning costs have been amplified by the increasing imbalance between strong headhaul growth and stable to weakening backhaul growth."
The average price of bunker recorded by OOCL in the first half of 2018 was $383 per ton compared with $306 per ton for the corresponding period in 2017. As a result of the rise in fuel oil & diesel oil prices, bunker costs increased by 26 percent in the first half of 2018 when compared with the corresponding period of 2017.
During the first half of 2018, the Group took delivery of the sixth and the last of the 21,413 TEU series newbuild vessel from Samsung Heavy Industries in South Korea, the OOCL Indonesia. All six vessels of the 21,413 TEU series have been deployed in the Asia-Europe service. As at 30 June 2018, no newbuild vessels are pending for delivery, and no orders for newbuildings were placed in the first half of 2018.
"The uncertainty caused by the threat of looming so-called trade wars justifies a degree of caution," said Tung. "It may well be that the impact on containerized transport will be less than some fear, on the grounds that goods transported in containers often tend to be higher volume but lower value. However, it would be naïve to be too confident in offering any predictions about how the currently imminent trade wars will impact the industry. Restrictions on trade are clearly not a positive factor: we will need to wait to gauge what their negative influence might be."