ONE Warns of $600 Million Loss in its First Year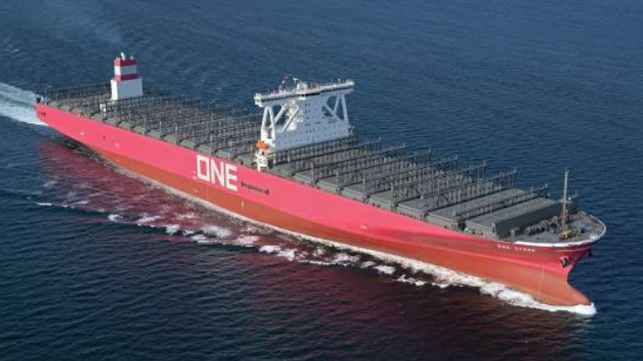 Japanese carrier Ocean Network Express (ONE) expects to book an unexpected $600 million loss in its first fiscal year due to "teething problems," rising fuel prices and staffing shortages.
ONE operates the combined container fleets and containerized cargo businesses of MOL, "K" Line and NYK, and it faced significant difficulties early this year as it attempted to integrate the three lines' organizations and booking systems. Utilization of ONE's combined fleet was just 73 percent in the first quarter of operation, due in part to what K Line described as "clumsy services in the initial stage" of its launch.
"Booking . . . operations were delayed because ONE staff were not completely familiarized with the newly introduced IT system, and the staff were shorthanded. This caused significant inconvenience for customers," ONE acknowledged in a recent note to investors.
The firm says that it has achieved better than expected savings from business integration. However, liftings and utilization have been persistently lower than hoped, resulting in reduced revenue. The firm has revised its revenue forecast for the full year downwards by $1.2 billion, or about 10 percent. The shortfall in liftings cuts into ONE's profits twice, once for revenue and once again for cost: due to the decreased volume of full containers on backhaul voyages, ONE has had to expend more money returning empty containers to Asian hubs.
ONE says that its difficulties with bookings are now over, and it is "working earnestly to restore the trust of customers." However, liftings have not yet fully recovered, fuel prices are up, and ONE says that it does not expect to offset higher bunker costs, leading to a downward revision of the year's outlook.