One of 12 Missing Crew Found on Board FWN Rapide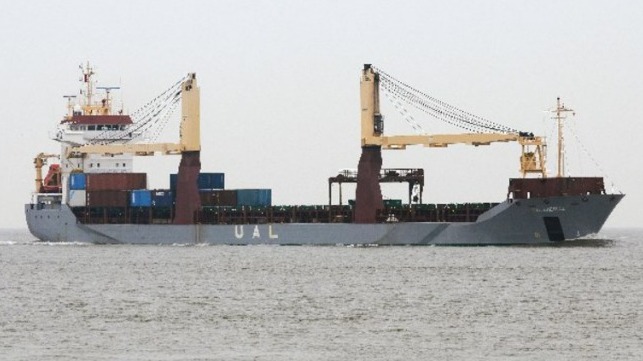 One of the twelve crewmembers of the freighter FWN Rapide who were believed to be kidnapped by Nigerian pirates has been found. On Monday night, a search of the vessel located the seafarer, who had been hiding on board since the pirates boarded.
Dutch shipowner ForestWave reported that the individual was "unharmed and in a healthy and good condition." The firm added that it still hasn't had contact with the eleven abductees, but it said that "their safety and swift return remains the company's main priority."
On Saturday, the Rapide was approaching Port Harcourt, Nigeria when pirates approached and boarded her. They kidnapped 11 of her 14 crewmembers and departed. The remaining two crewmembers managed to navigate their vessel to safety, ForestWave reported.
As of Tuesday, the FWN Rapide was anchored near Port Harcourt.
Pirate attacks are a regular occurance in the Gulf of Guinea, and hijackers typically target crewmembers to kidnap for ransom. Earlier this month, the Nigerian Navy thwarted an attempted hijacking of an unnamed bulk carrier off Brass, but not before the pirates boarded the vessel, opened fire on the ship's equipment and stole cash and valuables.