NYC Plans to House Migrants at Brooklyn Cruise Terminal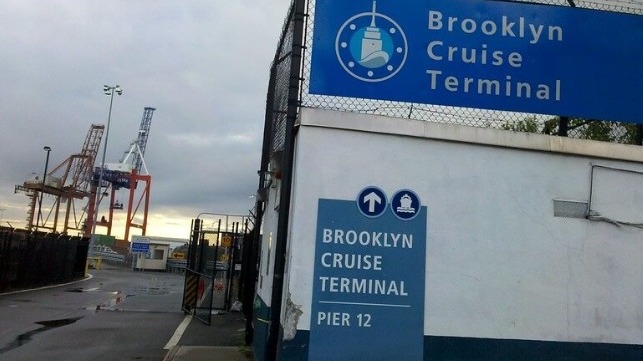 Cruise season is over for the Brooklyn Cruise Terminal, but that doesn't mean that it will be empty. New York Mayor Eric Adams has announced plans to open an emergency shelter at the terminal to house asylum seekers, who have been arriving in the city in record numbers.
The shelter will open this week and operate for a short period before the next cruise season, and it will house about 1,000 single adult men. This will free up hotel space in Midtown, which will be used to serve asylum-seeking families with children. The terminal will be fitted with dividers for privacy, and medical treatment, food, laundry and other services will be available on site.
The city has rented space in 70 hotels to house newly-arrived migrants, and it briefly tested a housing tent complex in the Bronx. Last fall, it also briefly considered chartering a cruise ship from Norwegian Cruise Lines to house asylum seekers at a pier in Staten Island, but ultimately decided against this option.
So far, New York City has spent $300 million to deal with its migrant crisis, and that cost could rise into the billions over the long term, according to the mayor's office.
"We continue to surpass both our moral and legal obligations and meet the needs of people arriving in New York, but as the number of asylum seekers continues to grow, we are in serious need of support from both our state and federal governments," said Adams in a statement.
Though the city is short on options, migrant advocacy groups have objected to the use of the Brooklyn Cruise Terminal for housing, since its location is far from transit lines and services. It is also located in Red Hook's flood zone, potentially leaving the occupants vulnerable in the event of a serious storm. (The city plans to decommission the housing facility in advance of hurricane season, mitigating this risk.)
"Now they're going to be moved to a building that was not designed for living that the city is gonna have to prepare for people to sleep in," Josh Goldfein with Legal Aid Society told local ABC News. "We're going to invest a lot of resources to get this building ready only to dismantle it . . . when cruise ships start coming in again."