NYC Ferries Launches Fourth Service Route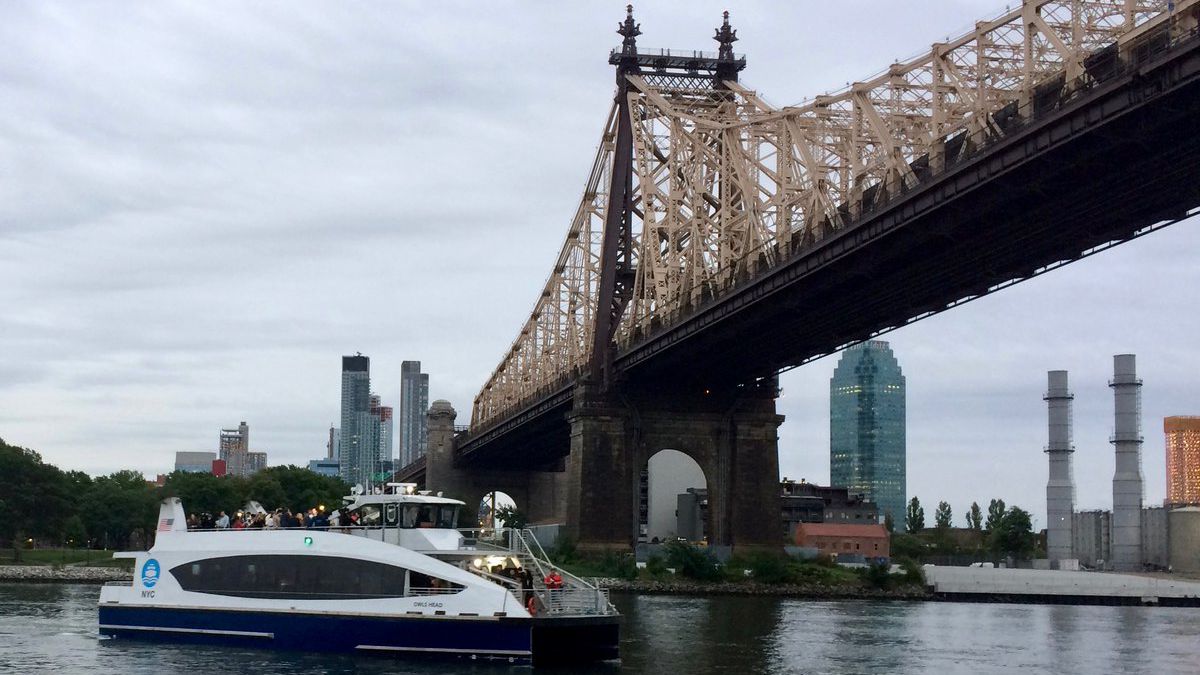 The new NYC Ferry service rolled out its fourth route on August 29, adding service from Manhattan to Astoria, Roosevelt Island and Long Island City. The new run will cut 30 minutes per day or more off of the commute time for thousands of Queens residents.
The wildly popular service has had higher-than-expected ridership from the start: it has given over 1.5 million rides to date and adds another 12,000 every day. The city says that riders overwhelmingly give NYC Ferry high marks on surveys, with about two thirds rating it at 10 out of 10 – despite occasional lines and waits during the initial rollout period.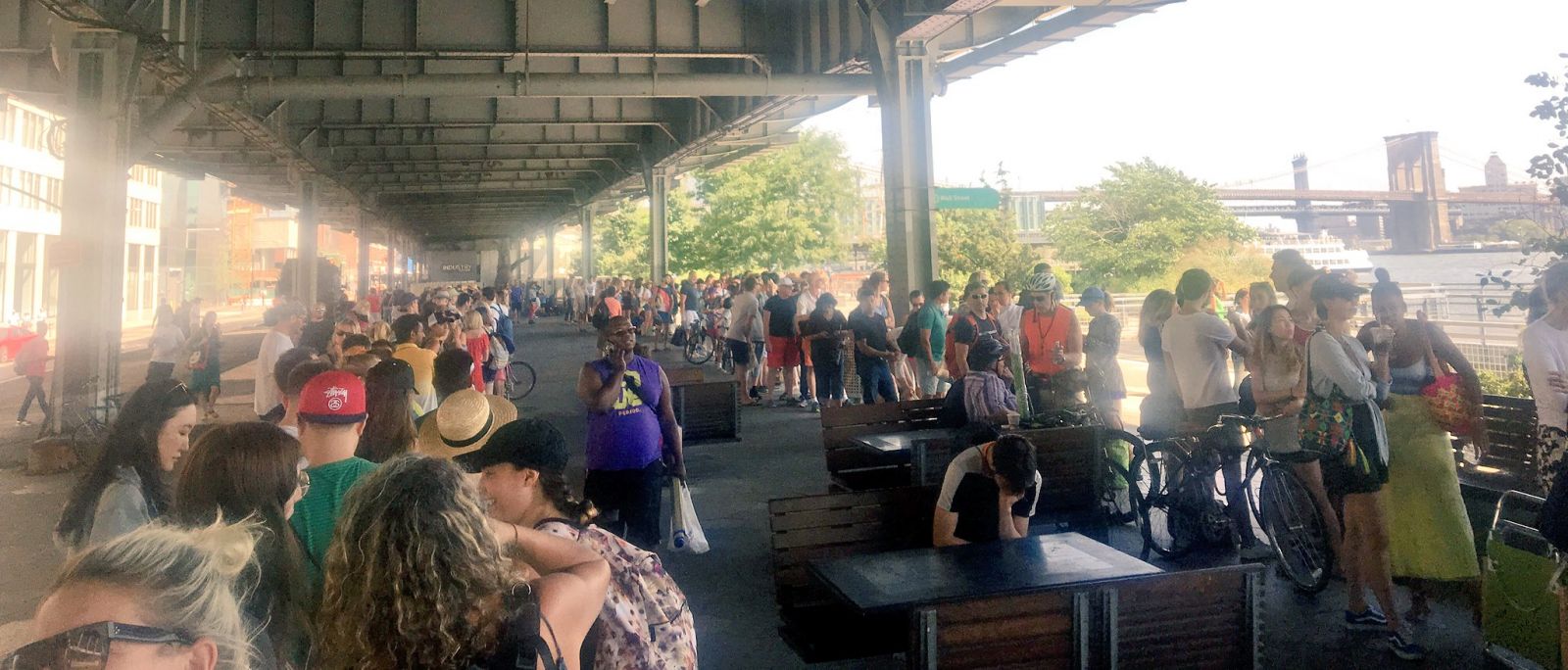 Peak demand for the ferry to the Rockaways, Labor Day 2017 (social media)
Mayor Bill de Blasio has staked his reelection on the success of the service, and he describes it in contrast to the subways operated by the Metropolitan Transportation Authority (MTA), which suffers from a long-running budget shortfall. "Our streets are too crowded, our subways are too crowded. Our waterways are nice and open and that's why we knew we had to get back to the water," he told reporters at the new route's launch ceremony. Many social media users have made the same comparison – that the view and the service quality make the ferry the best way to go.
Another day, another F train delay. Thank you @NYCferry for the peaceful ride from #RooseveltIsland. pic.twitter.com/qXjEZEfpRC

— Robert Ostergaard (@JROstergaard) August 30, 2017
The NYC Ferry service brings the city's waterborne transport network back towards the levels of the 1850s, when passenger vessels provided 40 million crossings a year between Brooklyn and Manhattan. The ferries shave significant time off of the commute for far-flung neighborhoods. By subway, Rockaway Park is about 90 minutes away from Lower Manhattan. With the ferry, residents have a 60-minute point-to-point ride to Manhattan. The fares are equal to the cost of a subway ride, making the system accessible to low-income residents.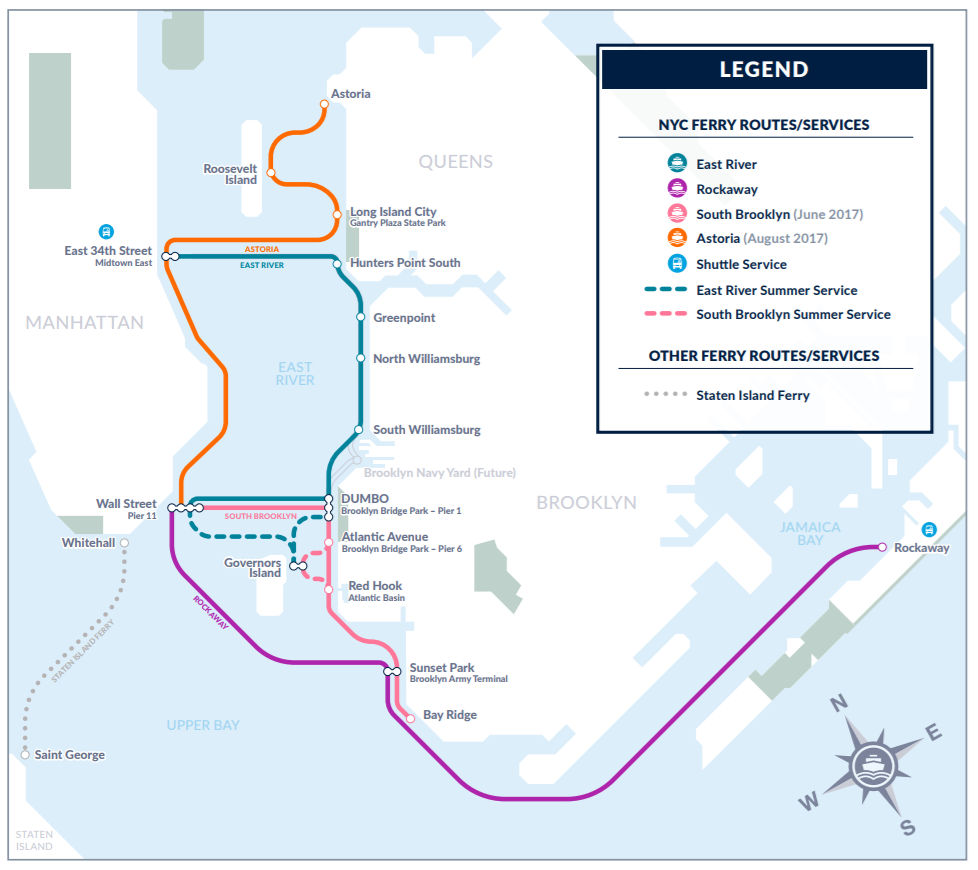 To achieve that price point, the city has pledged $30 million per year in operating support, which works out to a subsidy of about $6.60 per trip on an expected 4.6 million trips per year. The ferry system is operated by Hornblower New York under contract to the city, and it uses ferries built by Gulf Coast shipyards Metal Shark and Horizon Shipbuilding.