NTSB May Resume Search for El Faro's Black Box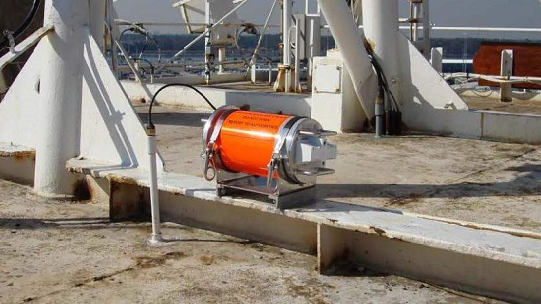 National Transportation Safety Board lead investigator Tom Roth-Roffy has said that the agency may renew the search for the missing black box recorder of the lost ro/ro cargo ship El Faro.
The search was suspended in November, following an extended examination of the vessel's separated hull and bridge sections. The bridge's 35-foot main mast was not found.
Even without the data recorder, the NTSB expects to be able to determine the cause of the accident. As of this point in time, Roth-Roffy told media, the agency does not suspect structural damage as a causal factor. Spokespeople have previously suggested that the investigation is in its early stages and that it will be some time before answers are provided to the families of the vessel's missing crew.
TOTE Maritime, the operator of the El Faro, faces multiple legal claims from shippers and from families of the crew. The outcome of the cases may be influenced by the investigation's findings.
On November 2, TOTE sought a ruling from the U.S. District Court in Florida, invoking U.S. maritime law limiting claims. The company's attorneys said in a filing that since it had "exercised due diligence" and had operated a safe ship, it should not be financially liable in suits filed by crewmembers' families.
The court did not grant TOTE full relief from liability, but it did issue a ruling limiting claims to $15 million if in the suits' outcome the company was not found negligent.
TOTE said in an earlier statement that "our focus has been on supporting and caring for the family members, loved ones, and friends of those aboard the El Faro . . . we have met with [them] here in Jacksonville, and have communicated by phone with those unable to be here, making every effort to communicate everything we know as swiftly as we know it."
On Sunday, the NTSB opened the accident docket and released underwater images and video of the vessel, including nine underwater photos and more than 47 minutes of video from CURV-21, the remotely operated vehicle used to document the wreckage and debris field.