Novatek Ships First Yamal LNG to Brazil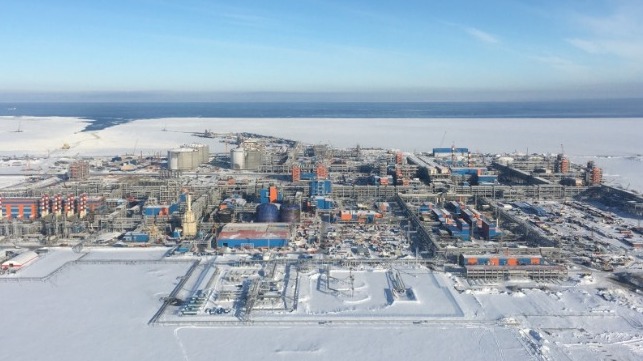 Russia's Novatek has shipped its first LNG cargo to Brazil: the LNG was produced from the Yamal LNG project. The cargo was delivered to the Bahia Regasification Terminal owned by Petrobras.
Leonid Mikhelson, Novatek's Chairman of the Management Board, said the shipment confirms the viability of our logistical model and unique geographical location of the Yamal LNG project to deliver competitively priced LNG to any part of the world.
The second Yamal LNG train commenced operation in August, the first in December 2017. The second LNG train is now operating at its rated nameplate capacity of 5.5 million tons per annum (mmpta). The total capacity of the two working LNG trains is 11 mmpta. Two more trains are expected to be commissioned over the next two years. The project is 50.1 percent owned by Novatek, with Total having a 20 percent share, CNPC having a 20 percent share and Silk Road Fund having a 9.9 percent share.
Novatek is building a new Arctic LNG transshipment hub, the Bechevinka terminal, located in the far east at Kamchatka. It will cost up to $1.5 billion and have a capacity of up to 20 million tons of LNG per year. The terminal will be a key logistics hub for the Yamal LNG project as well as future Arctic LNG production projects. From there LNG will be transferred from special ice-class carriers to conventional vessels before heading to Asia-Pacific customers.
Last year, Novatek signed agreements with Chinese National Petroleum Company (CNPC) and China Development Bank for the Arctic LNG 2 project. Construction is expected to begin in 2019, the first of three trains operational by 2023. As with Yamal, natural gas will be exported via the Northern Sea Route. Recent drilling has led to the discovery of more gas in the region, and the Arctic LNG 2 project now contains an estimated two trillion cubic meters of gas.